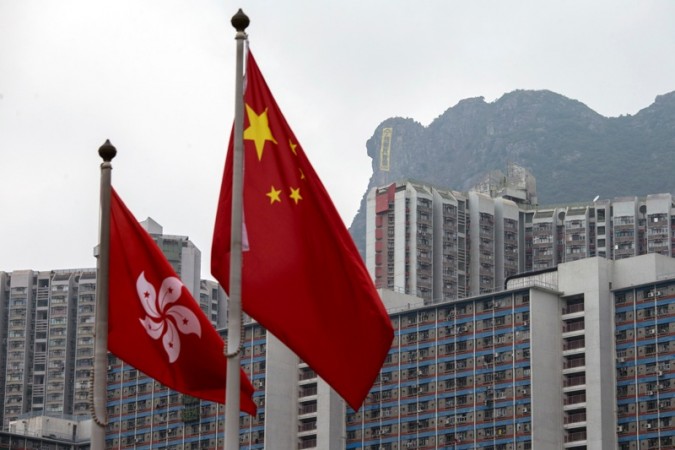 In what is seen as the latest move to curb increasing Western influence in China, the country's education minister has issued a warning to universities and colleges -- "never let textbooks promoting western values appear in our classes".
Yuan Guiren urged universities to maintain 'political integrity' and to scrutinise books and materials sourced from Western nations, during an education forum in Beijing on Thursday, that was attended by officials from some of China's top universities, such as Peking University, Tsinghua University, Wuhan University, Shandong University and Xiamen University.
This statement comes a month after several Chinese universities and schools had banned Christmas celebrations for their alleged 'western' influence on the country's traditions.
A Chinese university in Xian had banned Christmas after labelling it 'kitsch', and had put up banners that read "Strive to be outstanding sons and daughters of China, oppose kitsch Western holidays" and "Resist the expansion of Western culture".
Guiren also called on teachers to uphold the "political, legal and moral bottom line", and warned them about passing 'negative ideas' to students by venting personal grudges or discontent.
"Remarks that slander the leadership of the Communist Party of China, smear socialism or violate the country's Constitution and laws must never appear or be promoted in college classrooms," Guiren said, Xinhua reported.
China has clamped down on academic criticism of the ruling party on previous occasions as well, and just last month, the East China University of Political Science and Law in Shanghai allegedly sacked law professor Zhang Xuehong because he refused to apologise for his articles that critiqued the government.
Ilham Tohti, a former teacher with Beijing-based Minzu University of China, was sentenced to life imprisonment for separatism last year.
Chinese President Xi Jinping had himself called for 'ideological' supervision in universities last year, according to BBC.