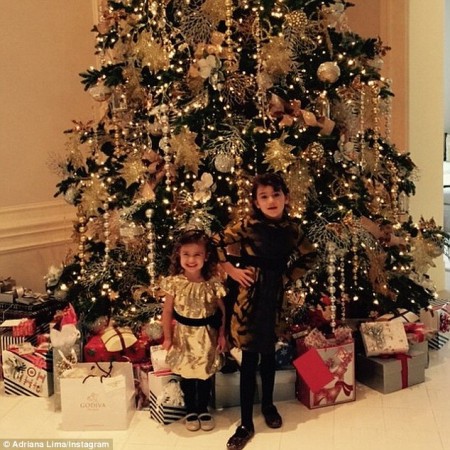 Several schools and colleges in China have crossed out Christmas from their calendars this year, with festivities banned for their alleged 'western' influence on the country's traditions.
In Wenzhou, a city in East China's Zhejiang Province, schools have been barred from Christmas festivities, with officials claiming this is the first such ban in the region.
"No middle school, primary school or kindergarten may hold any Christmas-themed activity or celebration," the circular issued by the city's educational authority said, according to China's state news agency, Xinhua.
The ban by education authorities is aimed at pushing children towards Chinese traditional festivals instead of Western festivals, education officials said, citing the schools' "obsession" with Western festivals.
The move could add to the ongoing tension in the Zhejiang region where Christians have been engaged in clashes with authorities who have reportedly demolished churches that they claim were in violation of construction standards.
A Chinese university in Xian has also banned the festival of Christmas after labelling it 'kitsch', even putting up banners that read "Strive to be outstanding sons and daughters of China, oppose kitsch Western holidays" and "Resist the expansion of Western culture", according to Reuters.
The college has also made it compulsory for students to watch 'propaganda' films instead, including one on Confucius, as per the report, threatening punishment to those who fail to attend the three-hour screening.
"There's nothing we can do about it, we can't escape," a student from the Modern College of Northwest University told Reuters.
College students in Hunan protest against Chinese people celebrating Christmas. http://t.co/6ITACwNpyx pic.twitter.com/3QalfUCX0N

— Chris Buckley 储百亮 (@ChuBailiang) December 25, 2014
China has seen a growing popularity of Christmas and several Western traditions, especially the US pop culture, over recent years, with even marketers cashing in on the festive demand.
The university's Communist Party committee put out a scathing blog asking students not to "fawn over foreigners".
"In recent years, more and more Chinese have started to attach importance to Western festivals," the blog said.
"In their eyes, the West is more developed than China, and they think that their holidays are more elegant than ours, even that Western festivals are very fashionable and China's traditional festivals are old fashioned."