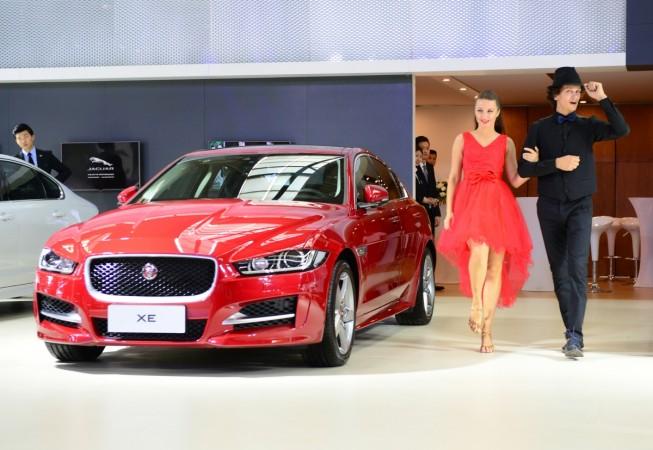 China announced on Wednesday measures aimed at opening up its financial sector in the midst of a raging trade war with the United States. The measures include the decision to remove foreign equity ceilings in key financial sectors.
The announcement by Chinese central bank governor Yi Gang at the Boao Forum for Asia followed President Xi Jinping's conciliatory tone at the 'Asian Davos' a day earlier. Xi, locked in a sticky trade war with US President Donald Trump, surprised the business forum when he said China would lead the efforts to "make economic globalization, more open, inclusive, balanced and beneficial to all."
Following it up, People's Bank governor Yi Gang signaled the removal of foreign ownership caps for Chinese banks, raised foreign equity stake in brokerages and fund management firms to 51 percent and offered more integration Chinese stock markets with the rest of the world. He also said equity ceilings in brokerages and asset management companies will be lifted completely in three years.
These measures are significant at a time when China faces accusations over muted growth of foreign bank operations in the country. Currently, a single foreign institution can't hold more than 20 percent stake in a Chinese bank. Also global banks cannot own more than 49 percent of local securities joint ventures. China's entry into the WTO in 2001 opened the doors of foreign banks into the country but their presence is limited due to stringent policies, while the likes of JPMorgan Chase & Co have had to shut down operations.
With the current move, foreign financial institutions will get the chance to compete with domestic players in market whose size is estimated at $40 trillion. While Chinese companies have been aggressively bidding for foreign firms, severe restrictions back home had denied reciprocity to global businesses. This disparity, a ballooning trade surplus and violation of intellectual property rights formed the core of Trump's grouse about the Chinese, which eventually spawned the ugly trade war last month.
In the securities and futures sector, as well as in the fund management companies, the new proposal is to lift the foreign investment limits to 51 percent from 49 percent. Three years down the line, there will be no limits. In the life insurance companies, the limit will be hiked to 51 percent from 50 percent currently, and the restrictions will be totally lifted after three years.
China's Vice Finance Minister Zhu Guangyao had said in November that a plan was on the anvil under which restrictions on investment in the financial sector would be eased. Following that, in February, the China Banking Regulatory Commission (CBRC) unveiled guidelines that paved the way for foreign banks to invest in Chinese banks and open new branches.
The central bank governor's announcement of more reforms that ensure easier and broader economic ties between China and the rest of the world closely followed the remarks by President Xi Jinping at the Boao Forum on Tuesday.
One of the significant declarations by Xi was that China would open up its car industry to foreign manufacturers, which he cited as the proof of a "new phase of opening up" in the Chinese economy.
While referring to the trade war, he condemned "cold War mentality and zero-sum game" terming them obsolete and outdated. Xi then promised his country will "significantly" reduce import tariffs on foreign cars and lower duties of other products.
"We have a genuine desire to increase imports and achieve greater balance of international payments under the current account," Xi said.
Balancing trade with US
The promise came hours after Trump hit out at China in a tweet that explained the lopsided nature of business between the two financial superpowers. "When a car is sent to the United States from China, there is a Tariff to be paid of 2 1/2%. When a car is sent to China from the United States, there is a Tariff to be paid of 25%. Does that sound like free or fair trade. No, it sounds like STUPID TRADE - going on for years!," Trump said.
Xi's statement gave a shot in the arm for the US stocks, with auto majors leading the gains. While Tesla gained 5.2 percent, General Motors rose 3.3 percent, Fiat Chrysler 2 percent and Ford Motor was up 1.8 percent.
On Wednesday, central bank governor Yi emphasized that the financial sector reforms were also meant to balance trade with the US in a better way. "I would say with financial and service industries opening up, the US in the future would have more comparative advantage in service trade ... So that when we have goods trade and services trade, these two would balance out as a result," he said.
With Xi standing down on the aggressive rhetoric of fighting till the end to counter US trade sanctions, it certainly looks like Trump's tariff war has started getting results.