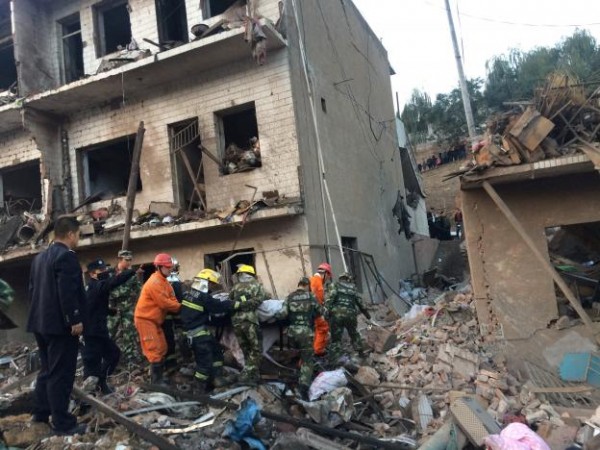 At least 40 people were killed on Thursday after a platform under construction at a power plant collapsed in eastern China's Jiangxi province, state news agency Xinhua reported.
The incident occurred at 7 am (2300GMT) in Fengcheng. A cooling tower platform collapsed to the ground early morning and trapped many people under it, reports said. The number of people stuck under the rubble has not yet been confirmed.
Rescue operation in the area is currently underway.
Industrial accidents in China are fairly common where safety standards followed are dismal.
In August, a pipeline explosion at a coal-fired power plant killed 21 people. More than 130 people were rushed to the hospital earlier this year after a toxic chemical leak in a plant in eastern China.
In April a chemical fire burned for 16 hours in the coastal province of Jiangsu after an explosion at a facility storing chemicals and fuel, requiring 400 firefighters to quell the flames. In 2015, chemical blasts in China's port city of Tianjin caused severe destruction and took more than 170 lives.
Chinese authorities have been assuring strict safety procedures at industrial facilities.