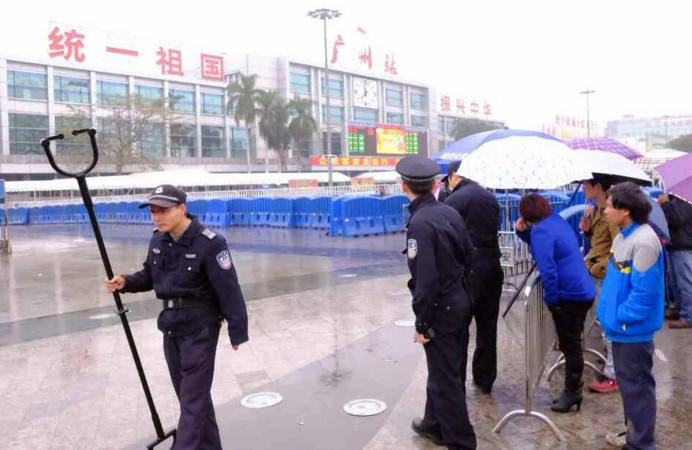 A knife attack in a train station in China's Guangzhou city left nine people injured before the police shot dead one suspect and arrested another on Friday morning.
The attack took place during the morning rush hour on Friday when two knife-weilding assailants stabbed at least nine commuters at the station, bringing back memories of the brutal mass stabbing incident at a train station in Kunming city in March last year that left nearly 30 dead and 140 wounded.
Six people were injured last May in another knife attack at the same station in Guangzhou.
The police shot dead one of the suspects, the official microblog of the Guangzhou municipal public security bureau said, while another suspect was arrested, Xinhua reported.
More details are awaited.