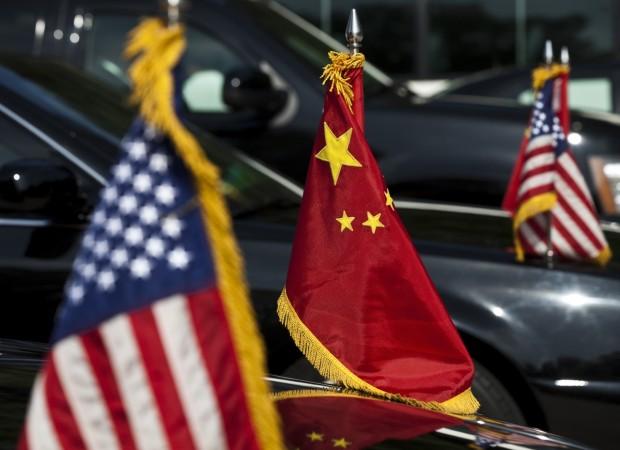 As the US-China trade war escalates, China has hit back with reciprocal tariffs on the US. On Wednesday, China said it would levy 25 percent tariffs on imports of 106 US products including soybeans, automobiles, chemicals, and aircraft, in response to proposed American duties on its high-tech goods including industrial robots, electric cars, locomotives and jet engines.
BREAKING: #China to levy reciprocal tariffs on 106 U.S. products, with a 25% tariff on U.S. soybeans

— Justina Lee (@justinaknope) 4 April 2018
The new announcement gives hints about a trade war between the world's two largest trading nations. On Tuesday the US announced it will soon start imposing a 25 percent tariff amounting to USD 50 million on 1,333 products from China. The Office of the US Trade Representative (USTR) published a proposed list of products imported from China that could be subject to additional tariffs.
"The proposed list covers approximately 1,300 separate tariff lines and will undergo further review in a public notice and comment process, including a hearing. After completion of this process, USTR will issue a final determination on the products subject to the additional duties" the USTR said in a statement.
"The total value of imports subject to the tariff increase is commensurate with an economic analysis of the harm caused by China's unreasonable technology transfer policies to the US economy" the statement added.
China strongly condemns and firmly opposes the new tariffs that are being slapped by the United States on a list of Chinese products, the Chinese Embassy in the United States said shortly after the USTR unveiled the list.
"The Chinese side strongly condemns and firmly opposes the unfounded Section 301 investigation and the proposed list of products and tariff increases based on the investigation," the CNBC reports quoting the Chinese embassy as saying. China would "take corresponding measures of equal scale and strength against US products", the report added.
Trump signed a memorandum in March that could impose tariffs on some $60 billion in Chinese imports in a response to allegations of intellectual property theft by China. The Trump administration claimed that China's trade practices involve stealing American companies' intellectual property. The tariff decision has a 30-day time period for public comment.
In response to additional duties on Aluminium and steel imports, China in this week has introduced an additional tariff of up to 25 percent on 128 US products.