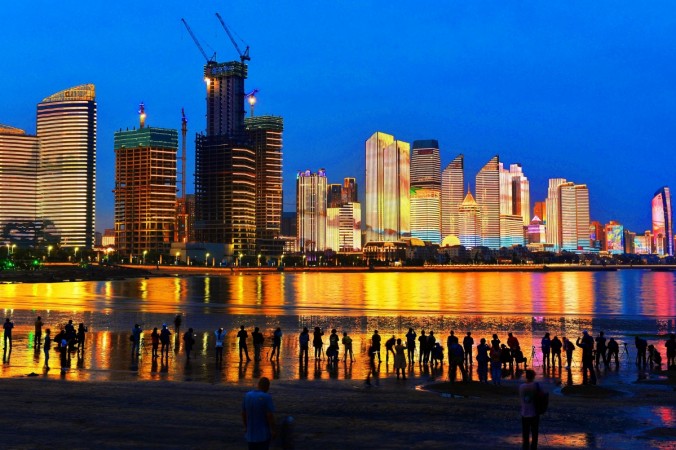 China has built the most number of skyscrapers this year, according to the data released by the Council of Tall Buildings and Urban Habitat (CTBUH) on Wednesday. China built 88 skyscrapers and the United States followed second by having completed building a meagre 13 skyscrapers compared to its Eastern counterpart.
Buildings are considered as skyscrapers if they are 200 metres tall or above.
A CNN report claims that the number of skyscrapers built in 2018 has fallen to 143, compared to the 147 buildings constructed in the previous year, which is the second highest till date.
China had built the world's tallest skyscraper in 2018 - Citic Tower in Beijing. Also known as the China Zun, it is currently the tallest building built this year at 528 metres or 1,731 feet. According to CNN, it is the eighth tallest building in the world.
Other places who built tall buildings this year include Buenos Aires, Bogota, Philadelphia, San Francisco, and Miami.
San Francisco now boasts 1,070-foot Salesforce Tower while the Miami skyline's latest addition is the Panorama Tower standing at 827 feet.
Philadelphia's Comcast building is the tallest building to be built outside Asia this year.
The CTBUH report says, "Although 2018 was a banner year for skyscraper projects in the country, it is likely that coming years will register the effects of increased financial controls and more conservative debt financing policies," the report said, according to CNN. It added"If these policies continue, China's seemingly limitless dominance of the tall building world may begin to falter."
"It can also be expected that any tariffs imposed against China would lead to disruptions in the global construction industry, particularly concerning steel, as well as in China itself."
The report also said that while China dominated the list by building the most number of skyscrapers this year, the number might go down because of its economy in the country as well the the tariff war with the United States.