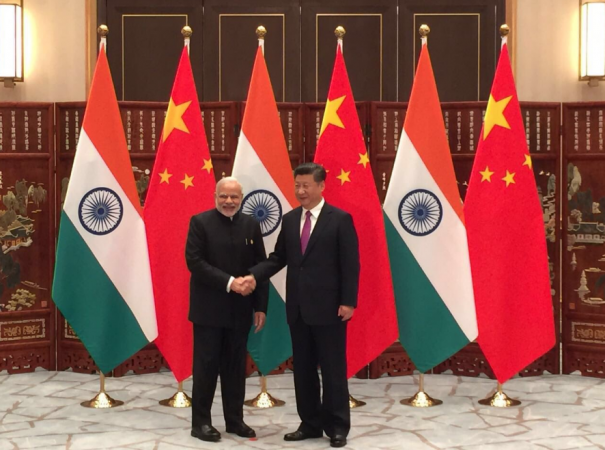 China said on Saturday that it has "extended" its technical hold on India's move to get Pakistan-based Jaish-e-Mohammad (JeM) chief Masood Azhar listed as a terrorist by the United Nations on the day Prime Minister Narendra Modi wished China on its National Day.
Beijing's hold, which was supposed to expire on Monday, would have made it easier to list the JeM chief as a global terrorist. But China extended its hold for another three months just hours before the deadline.
Azhar is an accused in the Parliament attack as well as the attack on the Pathankot air base. China, along with Pakistan, had blocked India's bid to designate Azhar as a global terrorist on March 31 this year under the Council's actions committee.
According to media reports, this decision is likely to overshadow the talks between PM Modi and Chinese President Xi Jinping in October during the BRICS Summit in Goa. However, the Indian government has not officially responded to the move.
China's Foreign Ministry Spokesperson Geng Shuang said, "The technical hold on India's listing application submitted to the 1267 Committee in March 2016 has already been extended. There are still different views on India's listing application. The extended technical hold on it will allow more time for the committee to deliberate on the matter and for relevant parties to have further consultations."
China, a permanent member of the UN Security Council, was the only country out of the 15 nations part of the Council to have blocked India's bid to include Azhar in the 1267 sanctions list thereby subjecting him to an assets freeze and travel ban.
Geng said the 1267 Committee of the UNSC "organises its work as mandated by relevant resolutions of the Security Council. China always maintains that on the listing matter, the 1267 Committee should stick to the main principles of objectivity, impartiality and professionalism, base its judgements on solid evidence and decide upon consensus among the members of the Security Council."
External Affairs Minister Sushma Swaraj had also raised the issue during her meeting with Chinese Foreign Minister Wang Yi in New Delhi in August this year.
The Chinese envoy had said in July that it was "not a political hold" while asking India to engage in "friendly consultations" with Pakistan and arrive at a mutually acceptable solution. He, had, however, not named the country.
Indian officials had said that the bid to list Azhar as a terrorist was "co-sponsored" by the US, UK and France. They had also said that India fails to understand why listing Azhar, the JeM's main leader, financier and motivator, should be put on hold when the terrorist group has been listed in the UNSC Committee since 2001 for its terror activities and links to the al-Qaeda.