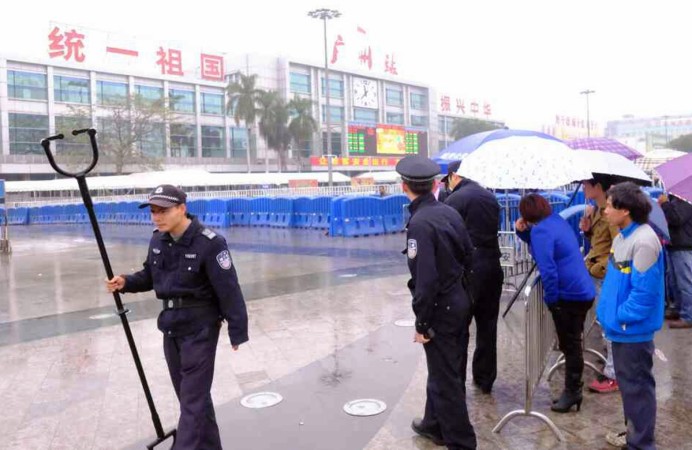 Even as tensions have risen among the Uighur Muslims in China after a 'ban' on fasting for Ramadan which begins on Thursday, Chinese police have reportedly shot dead an Uighur Muslim man who was allegedly trying to attack commuters at a train station.
The man was reportedly attempting to attack commuters standing in a ticket line with a brick when he was shot dead in Xi'an early on Wednesday, according to The Associated Press.
The man was killed after he failed to heed to warnings, authorities said.
"On duty police quickly got to the scene to stop (him), and after repeated warnings were ignored opened fire and injured (him)," the Xi'an railway police said in a statement, Reuters reported.
China has clamped down on the Uighur Muslim community in Xinjiang following deadly terror attacks, including several at train stations, in recent years.
Only last year, a Uighur militant group attacked and killed 31 people at a train station in Kunming city with knives.
China has now reportedly asked officials in Xinjiang to not observe Ramadan fasting, while also ordering shops and restaurants to remain open during the day, even as the ethnic Muslims in the region prepare for a month of fasting.
Eight million Turkish speaking Uighur Muslims live in Xinjiang region in the country's northwest.