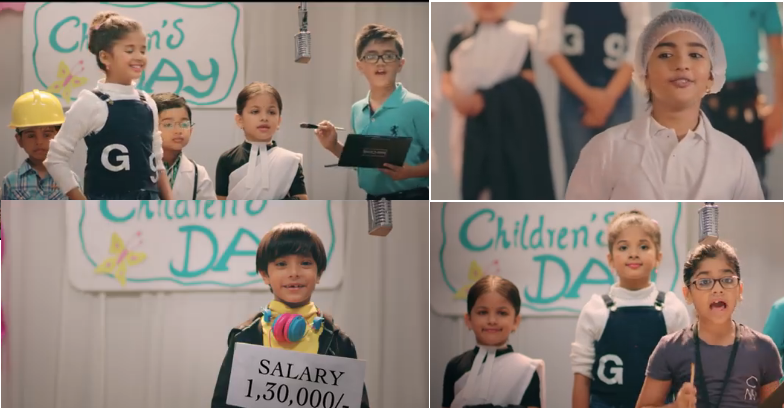 What do you want to become in life? When kids do not know what career to pursue and what to do with their future, it is their parents who help them tread the right path. But we often see children being forced to just follow the footsteps of their parents or take up a popular career that
they might eventually fail to realise.
And what are the ideal professions these days? Either to become a doctor, engineer or an advocate. Does that mean all other jobs are below par? Definitely NO.
Happy Children's Day: Check Best quotes, wishes, messages
Every job has its own dignity, be it a chef, plumber, electrician, construction worker or tailor.
Highlighting this important message, actor Vineeth Kumar has directed a short film as part of Children's Day 2017 in association with Mathrubhumi. The one-minute-30-second video showing a fancy dress competition brings attention towards the importance of not-so-celebrated professions like costume stylist, hair and makeup artist, food scientist, nutritionist, fitness trainer, pet groomer, subtitlist, video game designer and watch dial designer.
Also check: Why is Children's Day celebrated on November 14? [VIDEO]
Through the short video, the team also highlights that though these are not considered as the best jobs in our society, they are also paid well.
The video shared on the Facebook page of Mathrubhumi has gone viral with over 4.8 lakh views in less than a day.
So, what profession will you ask your kid to pursue? Help them to figure out what they are actually interested in.
Watch the viral video here: