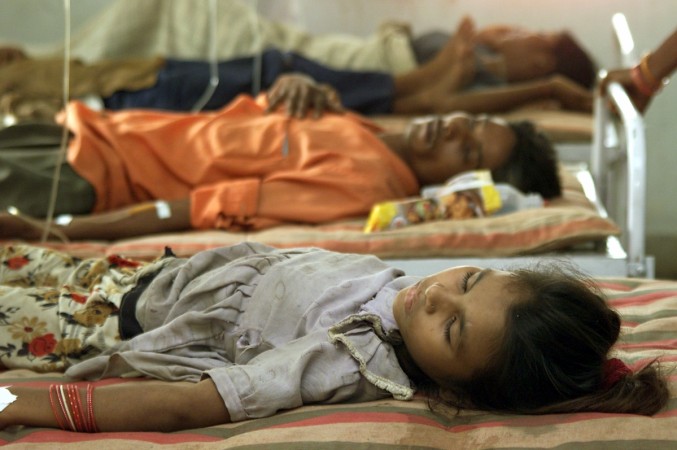 The national capital, which is reeling under chikungunya, has registered one more death due to the vector-borne disease. It takes the death toll to six. Delhi has reported more than 1,000 cases of the disease this year.
The recent case is of an 80-year-old man from Ghaziabad, who succumbed to chikungunya complications at a private hospital in Delhi.
"There is no need to panic over Chikungungya, we have sufficient medicines and testing facilities," Union Health Minister JP Nadda said after calling an urgent meeting.
The toll has been steadily increasing, but the Delhi government and the Bharatiya Janata Party-ruled municipal corporations are busy playing the blame game.
Delhi Chief Minister Arvind Kejriwal, who is in Bengaluru for a throat surgery, also blamed Lieutenant Governor Najeeb Jung and the Central government for the crisis in the national capital.
Responding to criticism directed towards Kejriwal and his ministers for staying away from Delhi in such crisis, Kejriwal tweeted saying, "Your concern is not Delhi. Your concern is that we are winning other States and defeating the (Opposition) BJP."
"The CM and Ministers are left with no power now, even to buy a pen. The Lieutenant Governor and the PM enjoy all powers. With regard to Delhi, the L-G is abroad, question him about [the chikunguniya situation in] Delhi," Kejriwal added.
Chikungunya is not a life-threatening disease in general, but in certain cases it can lead to complications that prove fatal, especially in children and old persons.
According to National Vector Borne Disease Control Programme (NVBDCP), around 12,255 cases of chikungunya have been reported across the country till Aug. 31. Karnataka recorded 8,941 cases followed by Maharashtra (839) and Andhra Pradesh (492).