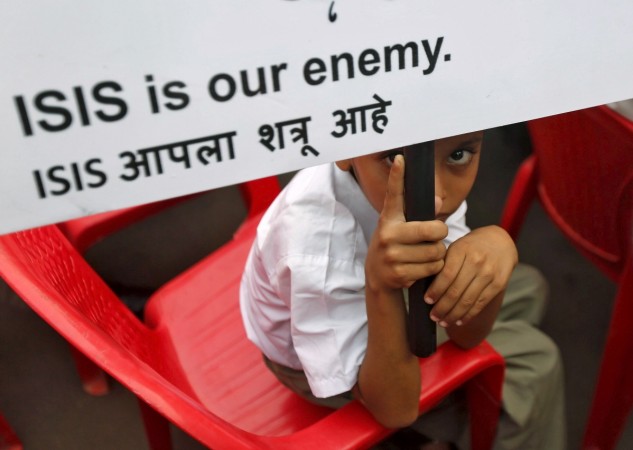 While some sections of the Indian media had last month reported the death of Mohammad Shafi Armar, an Indian jihadist who joined the Islamic State group in Syria, Hindustan Times on Monday cited central intelligence and investigation agencies as saying the former Indian Mujahideen operative was "alive and recruiting." Armar is said to be the main recruiter of Indian youths for the terror group.
The Times of India had reported last month that Armar had been killed in a U.S. drone strike in Syria, citing Indian government and intelligence officials. However, HT cited sources in the National Investigation Agency (NIA) and the Intelligence Bureau claiming he was alive and still trying to recruit Indians to join ISIS using the alias Yusuf al-Hindi.
"Some social media platforms announced Armar's death, but as per our information, he is still communicating with prospective recruits who are under the scanner of security agencies for showing jehadi tendencies," a senior official told Hindustan Times.
Armar, who hailed from Bhatkal in Karnataka, reportedly had plans to set up an ISIS unit in every state in India and has been using platforms such as Facebook and WhatsApp to recruit several fighters from India.
In fact, recent reports revealed that several ISIS recruits in India had been directed by Armar to infiltrate the student protests in the country during the JNU row after the arrest of student leader Kanhaiya Kumar earlier this year.
However, anti-terror agencies have arrested several radicalised youths looking to join ISIS from across the country in recent months, many of whom had reportedly been in touch with Armar.
According to HT, Armar was behind ISIS cells recently busted in Haridwar in Uttarakhand, Ratlam in Madhya Pradesh, in Delhi and in Malwani in Mumbai.
"Even a recent three-member IS module busted by the Delhi police special cell was raised by Armar. The group first tried to form links with Pakistan-based terror outfit Jaish-e-Mohammad, but later gravitated towards ISIS," an intelligence officer told the newspaper.