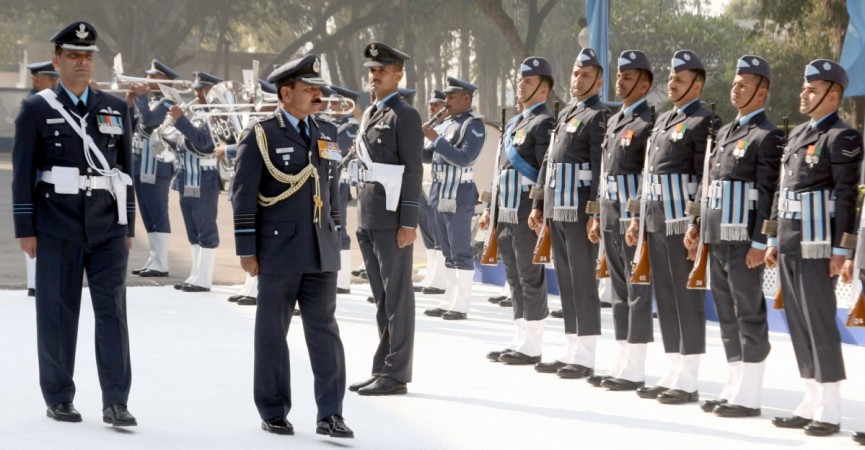 Outgoing Chief of Air Staff Arup Raha said that former air force chief Shashindra Pal Tyagi, who is embroiled in the AgustaWestland case, is like an "extended family member" to the air force on Wednesday. Raha added that while the air force should support him, they should also abide by the Supreme Court's decision.
Also read: SRCC, LSR best Delhi University colleges on 'quality status'
Raha made the statements during the last press conference as chief of Air Staff. He will be replaced by Air Marshal Birender Singh Dhanoa, who'll take over on December 31.
Till charges are proved we must give him his due. Former Air Force Chief is like an extended family member and we should stand by them: Raha

— ANI (@ANI_news) December 28, 2016
However, if the charges are proved then we have no sympathies for them: Air Force Chief Arup Raha pic.twitter.com/tzDb4gQUvI

— ANI (@ANI_news) December 28, 2016
"In AW101 case where investigation agencies have found evidence, I believe, as a result our former Air Chief was put into custody," he said.
SP Tyagi allegedly received kickbacks in the AgustaWestland chopper scam and was in custody of the Central Bureau of Investigation (CBI). He was granted bail on Monday and was asked to deposit a two lakh personal bond. He was also told not to leave the country or interfere with the ongoing investigation.
Raha also spoke about signing various deals during his tenure. Also, during his tenure, three women pilots were selected as fighter pilots. They graduated in June and are being trained further.
"We've been able to sign various cases in last two and half years including Rafale which will be in India. It will be operational within next three to five and half years.
"Our main focus was on capability building and operational preparedness. We've done reasonably well in looking after the sub conventional threat like terrorism and other conventional threat. Pathankot was the first setback, we have learnt lessons and are better prepared now," he added.
He also said that the disappearance of the AN32 flight in July was the worst memory of his career. Among other setbacks, he mentioned the attack on Pathankot air force base, One Rank One Pension agitation and anomalies in the 7th pay commission.