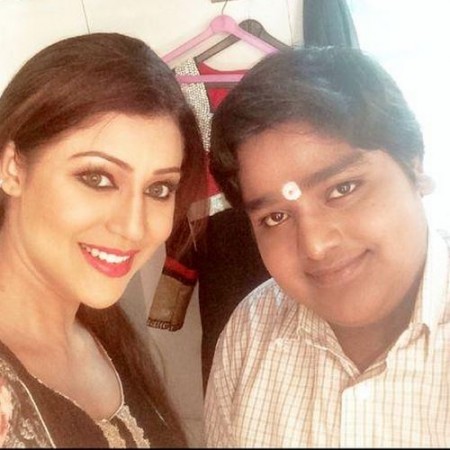 Television actor Manish Vishwakarma, who plays the role of Mendak Prasad in Sab TV's "Chidiya Ghar", met with a bike accident and is battling for his life in the hospital.
The "Chidiya Ghar" actor was on his way to shoot when a car hit his bike from behind. He was wearing a helmet, but still he suffered serious injuries, according to Tellychakkar.com.
"Manish was on his bike and heading to his shooting set when a car crashed him from behind and flew the scene. Manish was wearing a helmet but the hit was so hard that he suffered major injuries. It happened near Aarey Colony at Film City. Cops and locals rushed him to a city hospital, where blood clots were found in his brain. He is at the moment in a serious condition and docs are tending to him," the entertainment portal quoted a source as saying.
He met with an accident near Aarey Colony at Film City, Goregaon, and was immediately admitted to KEM hospital.
The entire cast and crew of "Chidiya Ghar" rushed to the hospital after they came to know about Manish's accident.
Television actress Aditi Sajwan tweeted about Manish's accident and asked fans to pray for him.
Our coactor from cg Manish Vishwakarma Menduk has met with an accident today morning,he's in icu, pls pray that he's ok...n spread the word.

— ADITI SAJWAN (@Aditi__Sajwan) June 28, 2015