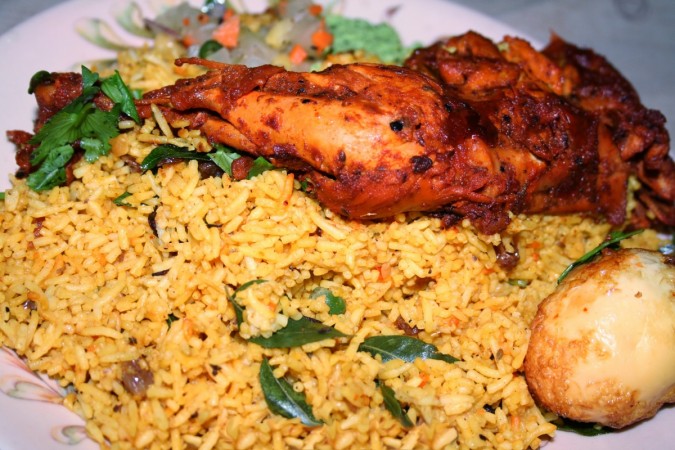 Do you know which food Indians ordered the most in 2017? The ubiquitous Chicken Biryani, what else!? But it is not the most searched food online by Indian foodies.
According to an order analysis conducted in India's seven major cities -- Mumbai, Delhi-NCR, Hyderabad, Bengaluru, Pune, Chennai, and Kolkata-- by the food ordering and delivery platform Swiggy, Chicken Biryani continues to rule the imagination of the choosy Indian consumers, making it to the top of the most ordered meal list in 2017.
Fast food took a back seat when the analysis revealed that Masala Dosa, Butter Naan, Tandoori Roti and Paneer Butter Masala made it as the top five most ordered items of 2017.
Pizza, the exotic Italian delicacy that is conquering the world with its local adaptions, seems to have piqued the culinary fantasies of the Indians as it made it to the top of the most searched food item. However, it failed to be among the top five most ordered items. And the interesting bit is that Indians have searched for it over 5 lakh times! The other most searched items include Burger, Chicken, Cake and Momos.
Indians munched the most on Pav Bhaji, French Fries, Samosas, Chicken Roll, Chicken Burger and Bhel Puri for snacks while Chicken Biryani, French Fries, Butter Chicken and sweet items like Death by Chocolate (chocolate sundae) and Nutella Brownie topped the late-night orders.
For lunch and dinner, most people preferred Biryanis (chicken, mutton and veg) followed by Paneer Butter Masala and Masala Dosa, Dal Makhani and chicken Fried Rice.
So, next time when you are not sure which food to order online and keep scrolling through the pages, remember that CB is still India's favourite. Go for it!