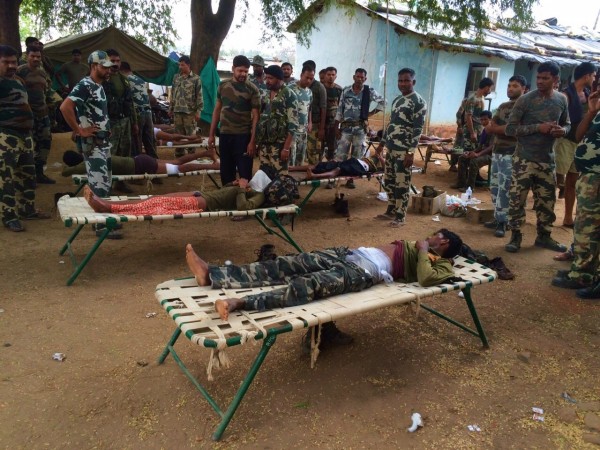 At least one security force personnel was killed and three other people were injured in a Naxal attack in the Maoist belt of Dantewada in Chhattisgarh on Saturday.
The attack reportedly took place in the Tumnar region of Dantewada.
A Chhattisgarh Armed Force (CAF) personnel came under attack from Maoists who opened fire at him at the local bazaar, according to Hindustan Times.
About six Naxals were involved in the attack dressed as local villagers, eyewitnesses told the newspaper.
Three villagers were injured in the incident.
Chhattisgarh Chief Minister Raman Singh condemned Saturday's Naxal attack.
CM @drramansingh severely condemned the outrageous naxal attack at Tumnar village of Dantewada District.

— CMO Chhattisgarh (@ChhattisgarhCMO) June 20, 2015
Chhattisgarh : Naxal attack in Dantewada, one security personnel killed and three injured

— ANI (@ANI_news) June 20, 2015
Small action team of Naxals strike at Dantewada's weekly Bazar in Tumnaar, 1 Police Jawan dead, 2 injured. One suspect Naxal apprehended. — Rahul Pandita (@rahulpandita) June 20, 2015