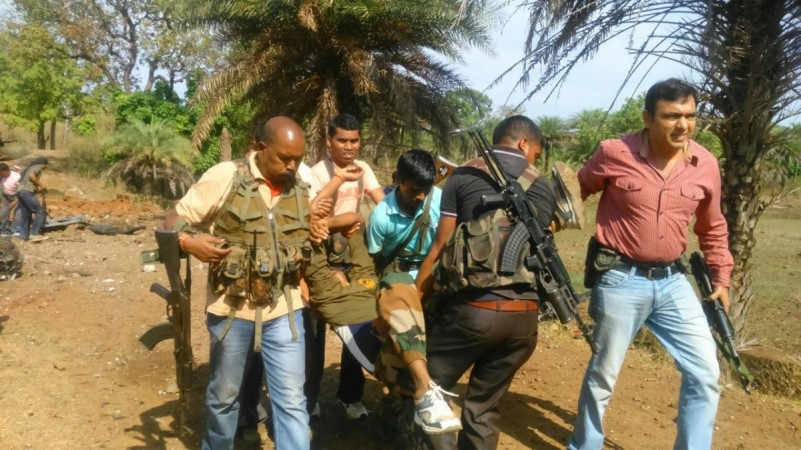 Two jawans were injured when an improvised explosive device (IED) blew up in Chhattisgarh's naxal-hit Sukma district on Friday. The blast took place a day ahead of Home Minister Rajnath Singh's visit to the area.
The two Chhattisgarh Armed Force (CAF) personnel include constable Ajay Khakha and Tirki who have been rushed to Jagdalpur hospital for treatment, The Hindu reports.
The incident took place near Dharmapenta police camp in Sukma. The CAF policemen were patrolling near Dharampenta village to ensure security at an under-constriction bridge, when the naxals triggered the blast, Sukma Superintendent of Police D Shrawan told PTI.
The naxals also opened fire at the jawans, who fired in retaliation. The Maoists managed to flee into the forests after the the gunbattle, India Today reports.
The CAF has launched a combing operation in the region to hunt down the insurgents.
The Home Minister will be arriving in Raipur on Saturday afternoon for his two-day visit in the state. He will also visit Sukma for the inauguration of a newly constructed police station at Dornapal.