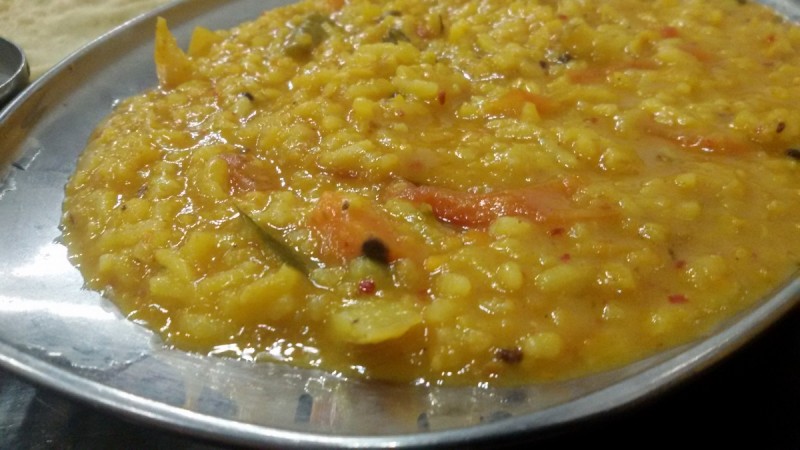 Indian dish Khichdi is about to get the tag of national food in the upcoming World Food India (WFI) event hosted by Ministry of Food Processing Industries and Government of India in partnership with Confederation of Indian Industry (CII), at New Delhi from November 3-5.
Harsimarat Kaur Badal, food processing industries minister, had earlier proposed Khichdi for national dish, which was approved by the Centre.
The event will be inaugurated by Indian vice-president Venkaiah Naidu. Japan, Germany and Denmark are the partner countries in WFI, whereas Italy and Netherlands are the focus-countries in WFI 2017.
Kaur had said that Khichdi is a dish which is commonly enjoyed by all classes and cultures in India and requires just a handful of ingredients to be made.
She also added that it can be considered as "queen of all foods."
According to sources, best chefs from all over India will come together to cook around 800 kg of Khichdi on the day of the event.
The organisers have planned to propose it to the Guinness Book of World Records for the largest pot of Khichdi to be ever cooked.
The Mega event on November 3rd and 4th will be celebrated in presence of over 200 global companies, around 50 global CEOs and 450 domestic companies.
The Hershey Company, GSK Consumer Healthcare, Nestle and many other global food giants are expected to participate in WFI.
Khichdi is a dish made in many states but has different regional names. Khichdi in North India and in the South it is known as Huggi, Pongal, Pulagam or BisiBele Bhaat.