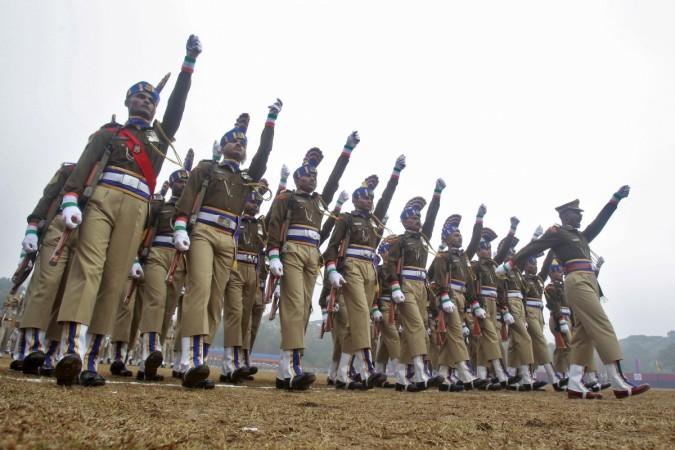 Central Reserve Police Force (CRPF) commandant Chetan Kumar Cheetah had sustained nine gunshot wounds during an encounter with terrorists at Bandipora in Jammu and Kashmir in February 2017. The bullets, however, could not stop the braveheart officer as he has now resumed duty after almost a year.
Last year on Independence Day, the 45-year-old commandant was awarded Kirti Chakra, the second highest peacetime gallantry medal, for his bravery and courage during the Bandipora encounter.
"There are small issues (related to his health) which will take some time. But he is very happy to join back and is even eager to go back to combat duties," his wife Uma Singh confirmed the news to The Times of India.
Though Cheetah has not recovered completely and is working toward getting into full fitness, he has been assigned office-related work instead of combat duties, The Times of India reported. He has joined CRPF's directorate at CGO Complex in New Delhi and is waiting for his next posting.
The officer, who was discharged from AIIMS last year, has been fixated on getting back and working with the Commando Battalion for Resolute Action (CoBRA) battalion of CRPF that tackles Naxalites.
According to officials, Cheetah is still not fit enough to join combat duties but he could be back in action within a year or two.
On February 14, 2017, Cheetah, the commanding officer of CRPF's 45th battalion in Jammu and Kashmir, was shot multiple times. He had sustained injuries on his head, right eye and arms among other parts that left him in a coma for more than a month.
Home minister Rajnath Singh, Indian Army chief General Bipin Rawat, and many other defense officers had praised him for his courageous actions during the gunfire.