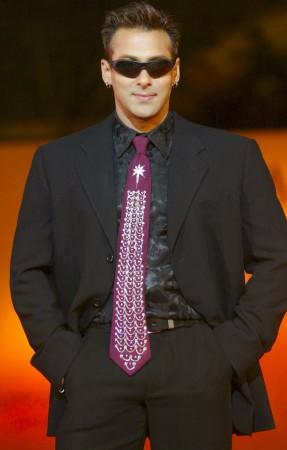 Popular Indian author Chetan Bhagat would be writing the screenplay of Salman Khan's next action comedy film "Kick".
On Friday, Bhagat confirmed the news on his Twitter handle saying that he will write the script of the remake of Telugu blockbuster "Kick".
"Happy to share with you that I'll be writing the screenplay of 'Kick' starring Salman Khan and directed by Sajid Nadiadwala," he tweeted.
"Have known both Salman and Sajid Nadiadwala for a while and wanted to work with them. Couldn't have asked for a better screenplay debut."
"Will be adapting Kick from original Telugu superhit, with fair amount of changes as well. Huge expectations need all ur support! Thanks!" he concluded.
Bhagat also shared the story line of the film on the social networking site. "Kick is a about a guy who lives life only for his kicks, a powerful concept and a perfect recipe for a Salman-Nadiadwala blockbuster," he said.
This will be the second time the actor and the author will be seen working together. Salman had earlier worked in 2008 film "Hello" which was based on Bhagat's novel - "One Night @ the Call Center."
The original Telugu version of the 2009 film was directed by Surender Reddy and features Ravi Teja, Ileana D'Cruz and Shaam in the lead roles. The film opened to outstanding reviews and shattered many records. The same is expected from the Hindi version as well.
"Kick" was Ravi Teja's biggest hit film in his career. Movie buffs and critics will now have wait and see if the movie will prove the same for Salman Khan.