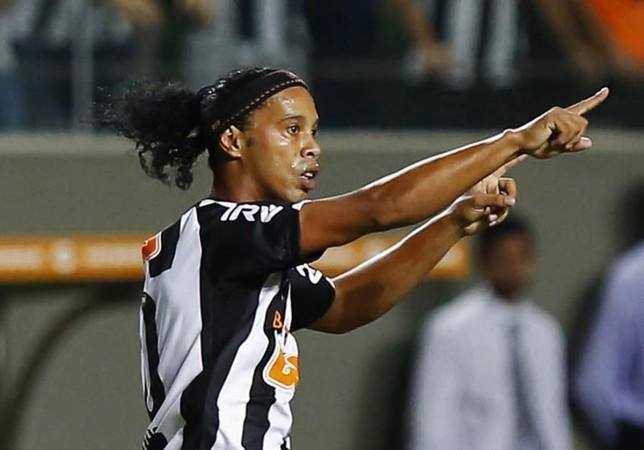 Chennai Titans' attempts to bring in Brazilian legend Ronaldinho to the Indian Super League seems to have taken a big hit following reports of Conference South side Basingstoke Town swooping in for the midfielder.
Earlier it was believed that the 34-year-old, who is currently a free agent after being released from Brazilian side Atlético Mineiro, was on the verge of joining the Chennai Titans.
According to The Times of India, Chennai Titans representatives held talks with Ronaldinho's brother (who is also his agent) during the World Peace match in Rome on Monday, and the former AC Milan midfielder had reportedly shown interest after hearing the offer from his sibling.
"We might have signed him in Rome itself had he been present. We will meet him again over the weekend and hopefully clinch the deal," a source reportedly told TOI.
Also the Chennai Titans were boosted after no European club made a move for the player in the summer transfer window.
"The transfer deadline for Europe is over and he hasn't signed for any club. Things are looking bright for us," the source added.
However, the Indian Super League side have been dealt a big blow in their attempts to sign the Brazilian as Conference South side Basingstoke Town have also reportedly joined the race for his signature.
Although the summer transfer window in England has closed, clubs will be able to sign free agents if they have space in their squad.
And Basingstoke marketing director Simon Hood confirmed that his have made an offer to Ronaldinho.
"We've put an offer to his brother, who is his agent, and look forward hearing back from him," BBC quoted Hood as saying.
Hood believes that securing the 34-year-old's signature will be a huge boost to his side as well as non-league football.
"We took a look at the transfer list to see which players were available," he added. "We were shocked to see that Ronaldinho was a free agent and thought what better way for him to get back into football than to play for Basingstoke Town."
"We are third in the table and it would be great for not only Basingstoke but non-league football."