As heavy rains continue to lash out Chennai and other parts of Tamil Nadu since Monday, one person has reportedly been killed in Thanjavur district in rain-related incidents.
Chennai floods not related to climate change: Environment Minister Javadekar
The heavy rains have inundated many parts of the state and have caused traffic jams in several parts of the state capital, including Anna Salai, EVR Periyar Salai, Santhome high road and LB Road Adyar.
Meanwhile, schools and colleges in Chennai remained closed on Tuesday as well, due to heavy rain.
Latest reports say that ome schools and colleges in the coastal areas in Kancheepuram, Tiruvallur, and Puducherry were also did not function on Tuesday.
More rains to hit Chennai
The heavy rainfall is caused by the Northeast Monsoon, which arrived on October 28 following the withdrawal of the Southwest monsoon.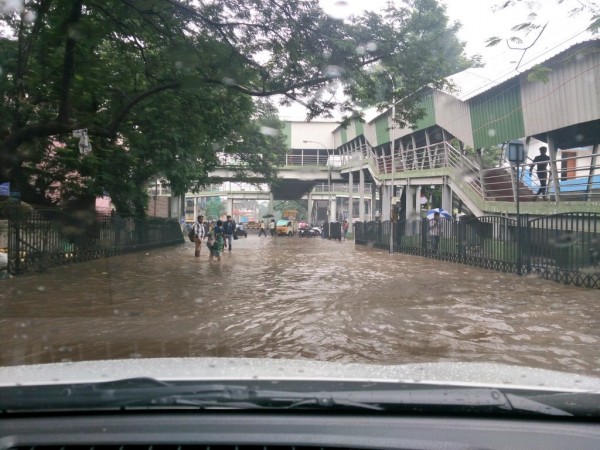 'According to The Times of India, Chennai airport has recorded 5 centimetres of rainfall till 8:30 am on Monday.
Nagapattinam district has recorded the maximum of 9 centimetres of rain.
Other areas like Pamban recorded 7 millimetres of rainfall, Atiramapattinam recorded 8 millimetres, Tiruchirappalli recorded 5 millimetres and Parangipettai experienced 3 millimetres. Areas like Tondi saw to 1 millimetre rainfall.
The meteorology department said that heavy rain will lash Chennai on Tuesday, and there are chances of "very heavy rainfall" in the coastal areas of Tamil Nadu.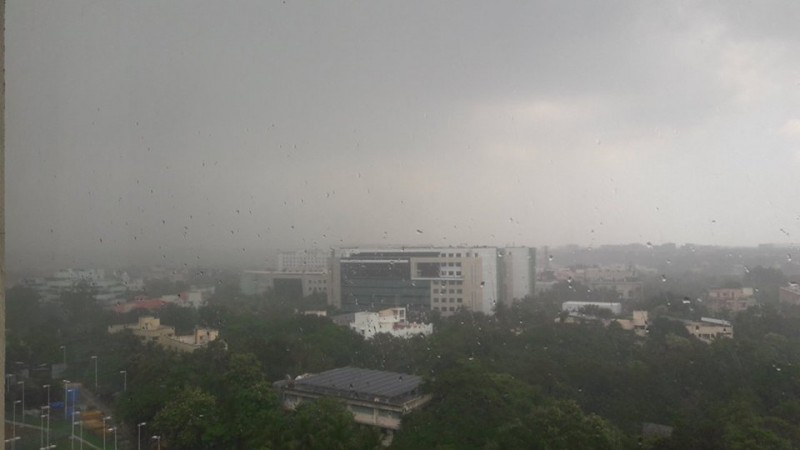 "In 24 hrs, heavy rainfall expected in few places in north coastal region, and heavy to very heavy rainfall in south coastal region," S Balachandran, an officer of the Indian Meteorological Department (IMD) of Chennai was quoted by Times Now.
The rains will continue for two days. Meanwhile, the heavy rainfall has also taken a toll on the Railways and airline services in Chennai.
Helpline numbers have been released to help residents in distress.
Here are some photos and videos: