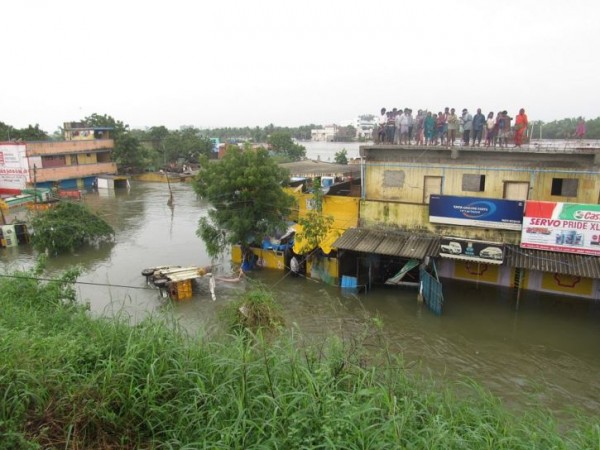 Heavy rain flooded districts of Tamil Nadu two weeks ago. Now, Environment Minister Prakash Javadekar has refused to acknowledge the link between climate change and Chennai floods.
In a reply to a question by a Rajya Sabha member, the minister said: "Extreme rainfall that occurred over coastal districts of Tamil Nadu is highly localised and is part of the natural variability of the Indian monsoon system.
"Although some studies have reported an increase in frequency and intensity of extremes in rainfall during the past 40-50 years, their attribution to global warming is not established," Javadekar was quoted as saying by Press Trust of India.
In the later part of the 21st century, similar incidents of heavy rainfall are likely to repeat according to the Inter-governmental panel on climate change and assessment methodology which is used in India.
At the recently concluded Paris global climate change summit, Chennai floods caught everyone's attention, as world leaders linked the calamity to climate change, according to a report published by the Times of India.
Javadekar said: "As regards to other extreme weather phenomenon, there are many other reasons for their occurrence which may not be related to climate change.
"The Earth System Science Organisation (ESSO) - IMD has predicted above normal rainfall in excess of 111% of the long period average in its forecast outlook for 2015 Northeast Monsoon season rainfall over the southern peninsula," the minister was quoted as saying by Press Trust of India.
In Tamil Nadu and Pondicherry, the main rainfall season is between the months of October and December. In the month of November, three large weather systems affected both places, which caused heavy rainfall in the region, reported the Times of India.