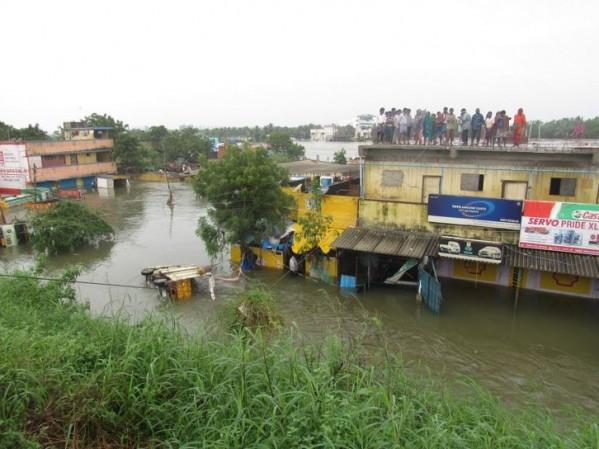 It's been a year since the Chennai floods ravaged the city. On December 2, 2015, people from all walks of life had come together to help those who were stranded, homeless and in need of food and shelter.
A year on from then, the city has returned to normalcy, but those who went through the experience will never forget it.
Many people turned saviours when they volunteered and went ahead with friends to do the best they can for the people in their city. The 272mm of rain the city received in a 24-hour period changed the course of life for nearly everyone.
Some of those who volunteered and helped people in the city during the floods speak to International Business Times, India about how they feel one year on after the devastation.
RJ Balaji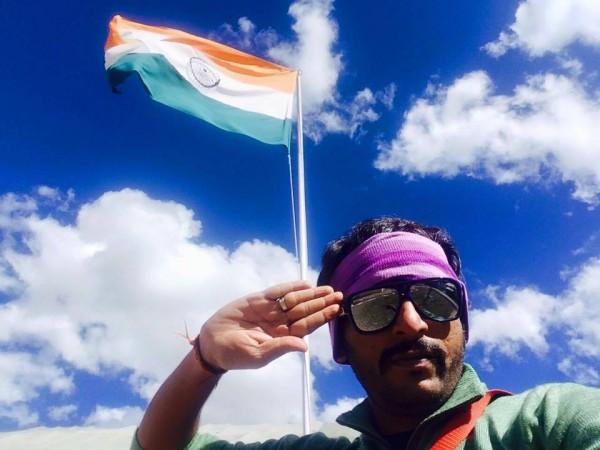 RJ Balaji, who is a RJ and an actor, was one of the first few celebrities in Chennai who ventured out into the streets to help people in distress. Together with actor Siddharth, they got together a band of volunteers, and started to coordinate relief activities in the city. They used twitter to mobile support and give out advice and help as well. They put the hashtag #Chennaimicro which went on to become a movement by itself in the city.
Talking to IBT a year later, RJ Balaji says, "I feel really good about my city and about the people in my city. And if you ask me this question even after a 100 years, my response will be the same. We have heard of people going out into the streets and fighting only during pre-Independence India when they wanted freedom. We have never seen anything like that in our lifetime. But that's what happened during the Chennai floods last year. We went out into the streets to help people. I feel really proud about it."
TS Suresh
He is a film editor in the Tamil film industry and when disaster struck Chennai, he did not hesitate to help people. TS Suresh went out every day in the days that followed December 2, helping distribute food in various parts of the city. Most of these areas were inundated with water, but that did not stop him and his friends. Suresh says, "My friends and I went out everyday distributing over 1000 packets of food. We went to all the flood-affected area."
How does he feel a year on? "Scary! I still can't believe that it has been a year. We need to create awareness among people. Nothing has changed unfortunately," says Suresh about the disaster management required in the city for such cases.
Sethulakshmi Johnson and Eco Kitchen
"It's been a year since the floods of Chennai and since it was a great team effort it helped in reaching out to so many people in Chennai," says Sethulakshmi Johnson who heads the Eco Kitchen project at the Y R Gaitonde Foundation. She and her dedicated staff at Eco Kitchen worked round-the-clock during the floods to provide food and relief for people in need.
"There was no power at our kitchen for few days, and we were handicapped, since ours is an industrial cooking facility, we can churn out more than 30,000 meals per meal time. We were supported with some fantastic volunteers from Cholamandalam artist village, who managed to get us diesel for the generator and got our production running," she explains. "Our hot Sambar rice and Pongal and Kitchidi is still spoken about, very fondly among people who helped distribute food to the places where food was inaccessible and badly hit by the floods."
But the experience helped the entire team do bigger things. "It gave us the strength to do more. Chefs, cooks, assistants, women who were staying the neighbourhood and who were affected by floods, reached the kitchen at odd hours to help pack and despatch 5000 and 7000 meals per meal time. The kitchen was buzzing with activities, as very soon, word-of-mouth took hold of things and people were whatsapping to find out if they can pick up."
The kitchen could not financially support all the food supplies but funds were raised online, through Facebook and through social networks. "We offered a wholesome meal at Rs 20 that helped people to pick up in large volumes. Those who could not afford to pay, we used the donations. Very soon our resources were getting depleted, and volunteers diverted tonnes of vegetables to be used for the Kathir dhan. Our team and colleagues were motivated to cook unconditionally and at short notice because we all knew that this was our contribution to Chennai in times of need," she adds.
Here are more stories of people who helped the city during the floods in 2015:
Anbodu Kochi: Malayalam actors, youngsters in Kerala unite to help Chennai
Helping Chennai: Siddharth, Kaniha, RJ Balaji and other real celebrity heroes
#ChennaiRains: First gesture comes from film fraternity, not India Inc