Vikram's "I" has continued to dominate the Chennai Box Office. Interestingly, Hindi movie "Baby" is off to a good start at the collection centres in Tamil Nadu.
According to Behindwoods, "I" had a good second weekend in Chennai. It made a little above ₹1.5 crore in three days (23-25 January) from 363 shows in the city. In the week days, the Vikram's flick has raked in ₹1.53 crore from 536 shows.
The total collection of "I" in Chennai stands at ₹6.88 crore, which is a big number for a Vikram movie in the recent years. This also clearly shows that the Tamil movie's condition at collection centres is stable and the mixed reviews had a little impact on its business.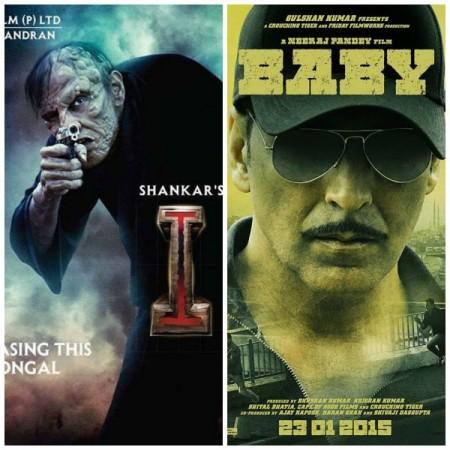 In the five-day opening weekend, it had raked in ₹3.83 crore. Traders were quite doubtful of its prospects as it had got mixed reviews.
On the other end, Akshay Kumar starrer Bollywood movie "Baby" has got an impressive start in not only in Chennai but across Tamil Nadu, a region where Hindi movies occasionally do well.
The news was announced by leading critic and trade tracker Sreedhar Pillai, who also revealed that some producers are trying to acquire the Tamil remake rights of "Baby". He wrote, "#Baby doing well all over including TN. Some leading K.Wood directors watched & 2 producers r after Tamil remake. Pop patriotism sells big."
However, Vishal Krishna's "Aambala", despite getting mixed reviews, is in the second position at the Chennai box office. The movie has made ₹28.90 lakh from 126 shows in the second weekend. In the week days, it earned ₹30.56 lakh from 192 shows. The total collection of the movie in the city stands at ₹1.22 crore.
Music director GV Prakash's debut movie "Darling" is interestingly in the third position. It has collected a total of ₹72.95 lakh at Chennai box office.