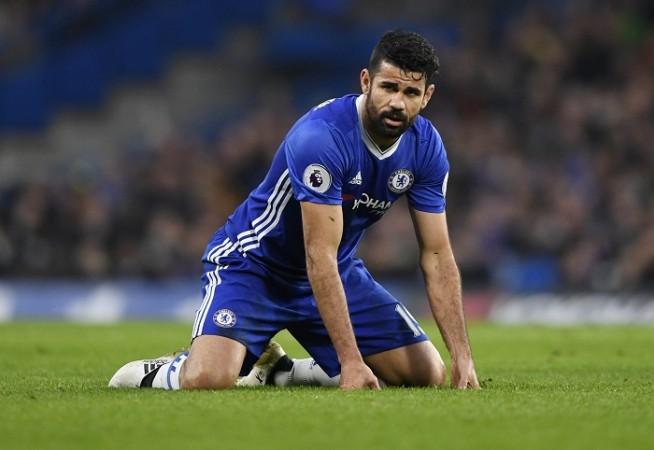 Diego Costa made the headlines last week after his bust up with Chelsea manager Antonio Conte following which he was dropped from the team in the match against Leicester City amid rumors that he received a huge offer from the Chinese Super League. Reports suggest that the Spanish striker has made up with Antonio Conte but will quit the club in the summer.
Also read: Jose Mourinho and Jurgen Klopp reveal all on touchline argument
Diego Costa's contract with Chelsea is till 2019 and the club also offered him a new two year contract with a raise of around £50,000 per week.
Nonetheless, Costa reportedly has his eyes set on the Chinese Super League with a salary of £30million a year.
Diego Costa has allegedly informed his close friends that he will not enter a new deal with Chelsea. The club owner Roman Abramovich is also reluctant to sell his star striker.
Chelsea took a long time to find a suitable replacement for Didier Drogba when he left in 2012. The club tried out Fernando Torres, Samuel Eto'o before finally locking on to Diego Costa.
If he were to leave the Blues at the end of the season, Chelsea will have a tough time finding a player of his calibre to take over.
However, Antonio Conte is confident that none of his players will move to the Far East saying money is not everything when you play for a great team like Chelsea.
"I think we are a great club and it's a great honor to play for Chelsea and for this reason I don't see [China] as a threat for my players. The money is not everything. When you play for a great team like Chelsea, you must be pleased".
"I have to look at the past. Oscar played with us, had a good offer from China and he went. But this league is really competitive and every player wants to come and play in this league. This league is the first in the world because of a lot of positive things. For this reason, I don't think these offers from China are a threat for our league" The Telegraph quoted the Chelsea manager as saying.