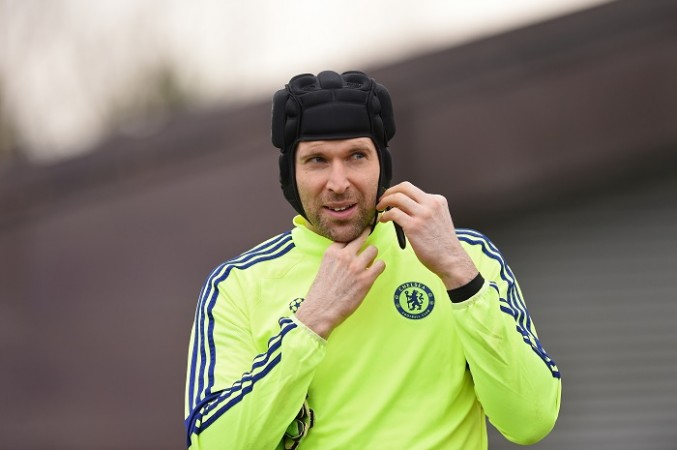 Chelsea owner Roman Abramovich will reportedly have the final say on the future of goalkeeper Petr Cech, and whether he will be allowed the join London rivals Arsenal this summer.
The 32-year-old, who has made it clear he will not spend another season at Stamford Bridge as Thibaut Courtois' understudy, is believed to be interesting many clubs including PSG, Besiktas, Inter Milan, AS Roma, Liverpool and Arsenal.
While Chelsea boss Jose Mourinho recently said that he would ideally want Cech to remain at Stamford Bridge for another season and see out the remainder of his contract, the Portuguese has clearly stated that he would not allow the Czech international to join a English Premier League rival, especially Arsenal.
"For me, decision number one, Petr will stay," the former Porto boss had said earlier, according to the Guardian. "After that, second point, to go but not in England. The option I don't want is for him to go to an English club."
This means that Cech might have to join a club outside the EPL. However, it is believed that Cech wants to remain in London due to his family already being settled in the English capital.
So, the former Rennes goalkeeper may be tempted to join Arsenal, and, according to the Daily Telegraph, he will move to the Emirates as long as Chelsea owner Abramovich gives the go-ahead.
Despite Arsenal manager Arsene Wenger earlier stating that he is happy with his current goalkeepers Wojciech Szczesny and David Ospina, it is believed that Cech is right on top of the Gunners' summer shopping list.
Ospina has been doing pretty well since replacing Szczesny in January, but there are still doubts over whether he can be the first-choice goalkeeper for Arsenal, with Sky Sports pundits Gary Neville and Jamie Carragher believing that the Gunners need a new shotstopper if they want to challenge for the Premier League title next season.
Cech's agent Viktor Kolar, meanwhile, has confirmed that he has been in talks with Besiktas even though he admits that the final decision will only be taken after the end of the season.
"We have been in contact with Besiktas, we are in talks," Kolar told the Daily Express. "Turkey is a choice for Cech but we will decide when the league is over."