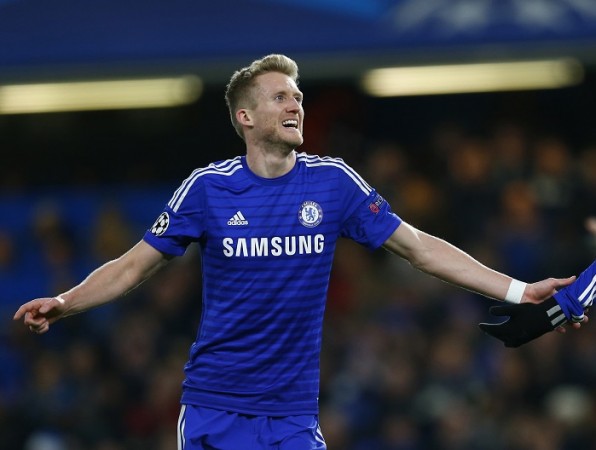 German forward Andre Schurrle says that he wanted to remain at Chelsea, but his lack of regular first team football eventually prompted him to make a move out of Stamford Bridge.
The 24-year-old, who joined Chelsea from Bayer Leverkusen for a reported £18 million in the summer of 2013, was a regular starter for the Blues last season, making 30 Premier League appearances and scoring 8 goals.
However, the Germany international, despite winning the World Cup with his country, struggled to get regular first team football this season, with manger Jose Mourinho preferring the likes of Willian, Eden Hazard and Oscar.
As a result Schurrle has moved back to the Bundesliga to join Wolfsburg for a reported £24.6 million on deadline day of the winter transfer window.
"I wanted to stay but the last weeks or last month I tended towards changing something because I wanted to do what is fun for me and that is to play football. I could only do it briefly at Chelsea in the past weeks," said Schurrle, according to Sky Sports.
However, Schurrle, who scored a total of 14 goals in a Chelsea shirt, insists that he does not regret joining the Blues from Bayer Leverkusen in 2013.
"I think I had a good time with Chelsea," he added. "My first season was very good, then there was the World Cup. I was a starter at the beginning of the season until an illness moved me behind.
"But the team continued to win so yes... I am still confident and know what I can do."
Schurrle also revealed that his "last days" at the West London club was "very stressful" as he had to wait until the very last day of the winter transfer window to make a move back to Germany.
"The last days were very stressful to me," he added."I was on the mobile phone all the time, waiting and hoping for a call or a message saying it's a done deal. And that I can return to Germany and go to Wolfsburg."