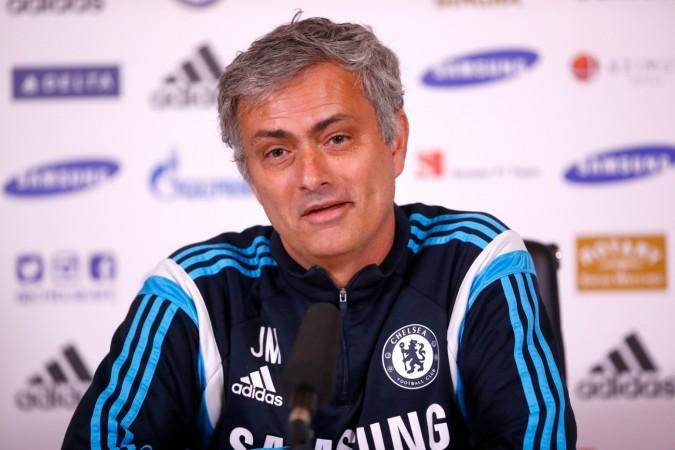 Chelsea boss Jose Mourinho feels that his side's exit from the Champions league can help them concentrate and do well in the Premier League this season.
The Blues were knocked out of the Champions League after losing to Paris Saint-Germain on away goals (3-3 aggregate) in the round of sixteen of the Premier League.
Although Mourinho says that he would still want to be in the Champions League, he feels that the less congested schedule will help his side in their bid to win the Premier League title this season.
"If you ask me if I would prefer to be in the Champions League, I would say obviously yes," said Mourinho, according to ESPN. "That's where I was every season of my career. It's the second time I don't reach the quarterfinal in all my career."
If the Blues were still in the Champions League, they would have been up against Barcelona in the quarter finals. At the same time in the Premier League they would also be up against the likes of Manchester United and Arsenal.
And Mourinho admits that his side would have been in a very difficult situation if they were still in the Champions League.
"I would prefer to be there but the reality is if we are still in the Champions League we would have Barcelona at home, Manchester United at home, Barcelona away and Arsenal away. And obviously this is a very difficult hypothetic situation."
"But I would like to be in that position, I confess. I would like to be playing Barcelona, United, Barcelona, Arsenal, but the fact we went out gives us a frustrating situation that we don't hide. But it also gives us a situation where we can work properly, rest properly and can finish the season, if things go as I and the players expect, in a strong way."
As the Blues are currently six points clear at the top of the Premier League table with a game in hand, they now only 22 points from their last ten fixtures to clinch the title.
"If the other teams can make 27, I need 22. We believe in our capacity to stay there. It is a significant advantage."