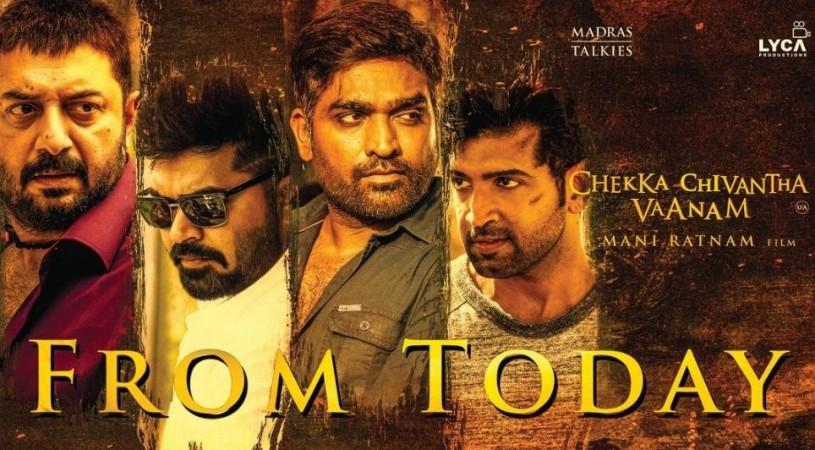 Mani Ratnam has returned with a bang with his latest movie Chekka Chivantha Vaanam getting unanimously positive reviews from the critics and audiences alike. The movie has also registered a solid opening across Tamil Nadu.
Released in over 400 screens, Chekka Chivantha Vaanam had created huge hype around it. Thanks to the big names in the cast, it managed to get a fantastic response for the advance booking of the movie tickets. Indeed, a record number of tickets were sold in a couple of cinema halls in Chennai that includes Vettri Theatres.
"10k tickets sold just with advance bookings !!! Best Opening of 2018 !!! #ChekkaChivanthaVaanam. [sic]" Rakesh Gowthaman, the MD of Vettri Theatres, tweeted.
The early reports emerging from the trade says that Chekka Chivantha Vaanam has registered one of the best openings of 2018 in Tamil Nadu. Not just in its home territory, but also in Andhra Pradesh where the dubbed version Nawab has got a good start.
In Karnataka, the combined Tamil and Telugu version of Chekka Chivantha Vaanam has been released in over 100 screens and opened well.
Among the overseas centres, Chekka Chivantha Vaanam has grossed over Rs 50 lakh from the US premieres.
With good reviews coming its way, Chekka Chivantha Vaanam is expected to perform well in the days to come.