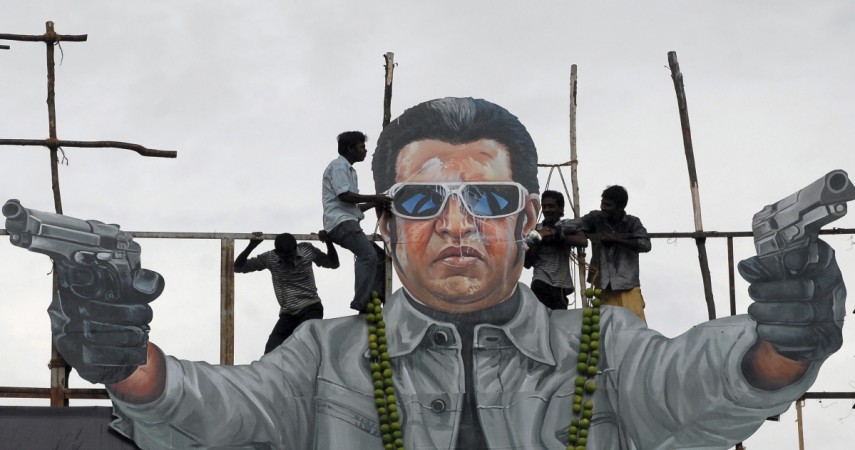 Rajinikanth, the Thalaivar of the Indian film industry, has had an illustrious career lasting over four decades. Some of the most memorable things about the "Kabaali" star's films have been the iconic songs that make every South Indian move his/her feet.
Rajini has always played roles that are true to who he is as a person; genuine, humble and lovable. From "Padayappa" to "Sivaji," with the exception of probably "Endhiran" wherein he was a robot, Thalaivar has had roles where fans saw a relatable man who dedicated his blood, sweat and tears for a great cause, like family, love or country.
More often than not, Rajini's characters are introduced to the audience with a grand song, where he walks, talks and, of course, dances in his unique style. Each of these songs became the anthems of a generation that loves and respects Rajini with a passion that no other actor around the world has had the honour of receiving.
Also Read: Top 10 trademark Rajinikanth scenes in GIFs
Check out some of the most iconic songs of Rajinikanth from the last four decades:
"Padayappa" from "Padayappa"
"Oruvan Oruvan Mudhalali" from "Muthu"
"Devude Devuda" from "Chandramukhi"
"Thillana Thillana" from "Muthu"
"Vanthenda Paalkaran" from "Annamalai"
"Naan Autokaaran Autokaaran" from "Baasha"
"Rakkamma Kaiya" from "Thalapathi"
"Athanda Ethanda" from "Arunachalam"
"Kilimanjaro" from "Enthiran"
"Style" from "Sivaji"