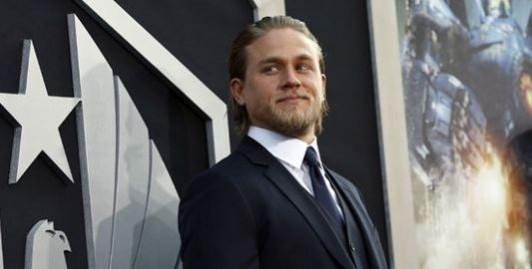 Charlie Hunnam is on the cover of Men's Health's April issue where he opened up about maintaining his toned physique.
While he loves to hit the gym whenever he gets the time, making love to his longtime girlfriend Morgana McNeils has also helped him stay in shape, the King Arthur: Legend of the Sword star revealed.
Also read: The Walking Dead Season 7 finale deaths: Will Sasha be the next to die?
"I try to do it all," he said of his workout plan. "I also try to make love as often as I can. That's an important part of fitness."
In addition to sex, the other physical activities that he indulges in are running, swimming, jumping rope, hiking and Brazilian jiu-jitsu.
"I train a lot every day because I'm fucking crazy," he joked. "We are supposed to be very active animals. It's our DNA. Sweating is how I change my oil every day. I just feel happier, more positive, energized, and disciplined if I work out."
Hunnam's latest movie, King Arthur: Legend of the Sword, required him to pack on 20 pounds and this saw him working out even more.
"When you're training every day in a combat discipline, it just gives you that eye of the tiger," the British actor said.
"Then if someone acts aggressively toward you, I can run all the scenarios through my head -- you know, like I'm going to step to the side and put an elbow through your face."