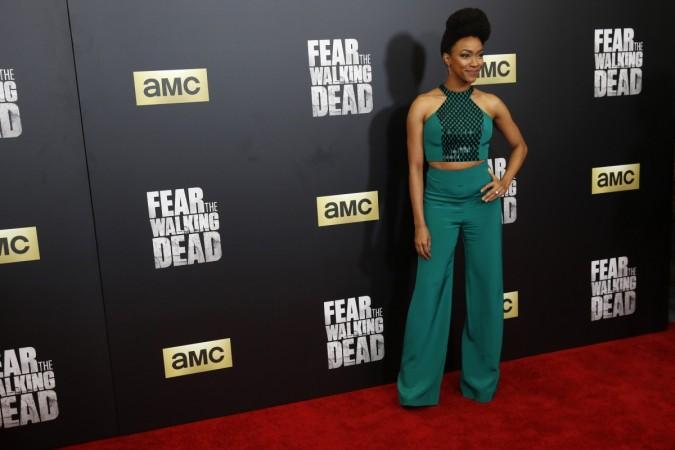 With Season 7 of The Walking Dead slowly approaching its last few episodes, fans have started worrying about the fate of several key characters. Death is a sure thing on The Walking Dead, and the only thing that remains to be seen is who dies.
Also read: Candice Swanepoel lets it all hang out for risqué Vogue Brazil photoshoot [PHOTOS]
The Season 6 finale of the zombie apocalypse drama killed off two of its main characters – Glenn and Abraham – and fans are hoping the show would refrain from killing off anyone in Rick's core group. But Sasha seems to be a possible candidate, as Sonequa Martin-Green has joined Star Trek Discovery, and this will leave her with very little time for The Walking Dead.
The Walking Dead showrunner Scott Gimple has so far remained mum about the deaths in Season 7 finale, but he did say there will be losses. "This season's finale has darkness and light, real horrific moments, betrayal, and real moments of beauty, redemption, love and friendship. It's sort of the panoply of human and Walking Dead experience," he told TVLine.
Season 7 finale will not be as gruesome as Season 6, and the casualties can be from any of the new communities. "Well, there are losses," Gimple admitted. "As the stakes get higher and higher… things start to get more intense and heartbreaking, and yet everyone has to sort of band together and keep going."
The Walking Dead airs Sundays on AMC. The finale is titled The First Day of the Rest of Your Life and it will air on April 2.
The synopsis reads: "The stakes continue to grow higher as paths cross; the group enacts an intricate plan."