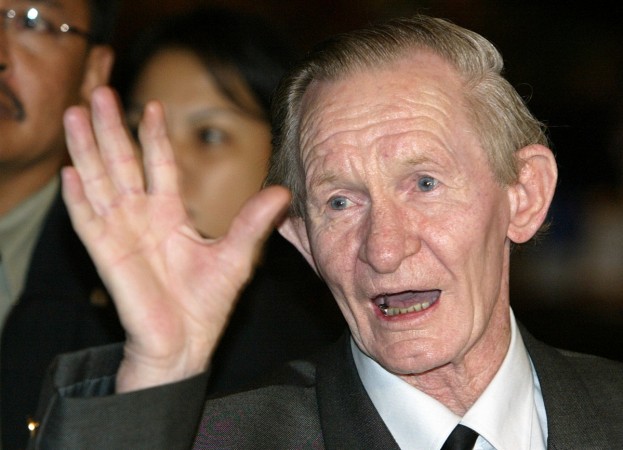 Charles Robert Jenkins, one of the US soldiers who deserted the army in North Korea and became Pyongyang's prisoner for nearly 40 years, died in Japan on Monday. He was 77.
Jenkins, originally from North Carolina, had been living in Japan with his family after his release in 2004. On Monday, he collapsed outside his house on Sado island, northern Japan, local media reported. He was taken to hospital where he was pronounced dead.
His wife in a statement said that she is "very surprised" by his death and "cannot think of anything," according to AFP news agency.
But who is Charles Robert Jenkins? Here are a few things to know about the US soldiers who had an extraordinary life.
Jenkins was only 24-year-old when he deserted the US forces in North Korea. He has in several interviews shared memories of his extraordinary life and stories of his survival.
It was in 1965 when Jenkins was stationed with the US Army in South Korea by the Demilitarised Zone (DMZ). He was nicknamed Scooter.
In 2004, at an emotional court martial, Jenkins said he deserted the US forces to escape hazardous duty in South Korea or avoid fighting in the Vietnam War.
"It was Christmas time, it was also cold and dark. I started to drink alcohol. I never had drunk so much alcohol," he was quoted by Reuters as saying.
One night he drank 10 beers, walked across the DMZ and went to North Korea with a rifle and a white T-shirt tied around it, and surrendered to them.
Jenkins had planned to go Russia, but the country did not grant him or any other Americans asylum. Instead, he became a prisoner in North Korea.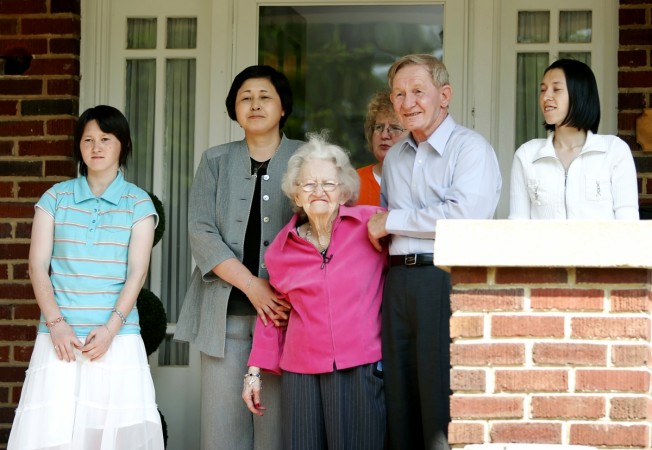 "Thinking back now, I was a fool. If there's a God in the heaven, he carried me through it," Jenkins told US broadcaster CBS in an interview in 2005.
Jenkins said he and other Americans were forced to teach English to Kim Il-sung, the founder of the secretive state. He also taught English to soldiers and played the role of evil US spy in movies.
He met Hitomi Soga — a Japanese woman 20 years his junior. Soga was abducted from Japan to train North Korean spies her language. He married Soga after she was moved in with Jenkins in 1980. Jenkins and Soga had two daughters – Mika and Brinda.
"You don't say no to North Korea. You say one thing bad about Kim Il-sung and then you dig your own hole, because you're gone," Jenkins said during his court-martial.
The Japanese government negotiated Soga's release in 2002 after she had served as a prisoner for years. Two years after her release, Pyongyang allowed Jenkins to walk free along with their daughters.
He moved with his wife and daughter to Sado after. He worked in a gift shop and even wrote a book describing his experience as a prisoner in the secretive state.
He faced some hard time in North Korea as a prisoner, as he had to live the way the government directed him. Be it reading or having sex, he had to do things only when the government allowed him.
"In North Korea, I lived a dog's life. Nothing to eat. No running water. No electricity. In the wintertime you freeze — in my bedroom, the walls were covered in ice," he told the Los Angeles Times in an interview.
In the US, he was considered a traitor after details emerged that he had deserted the US forces. He was accused of absconding and fleeing to North Korea.