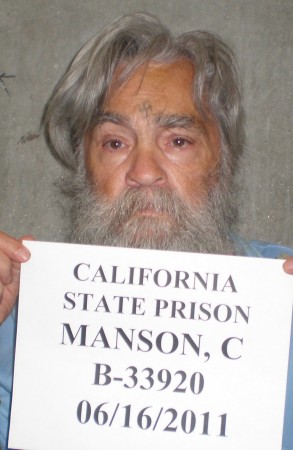 Charles Manson, one of the best known faces in American criminal world, will have a happy ending inside jail. Manson has received a licence to marry his fiancée, Afton Elaine Burton.
Manson is 80 years old and his fiancée just 26, but that may not change anything. The marriage might take place inside the prison itself, if speculations are anything to go by.
Jeffrey Callison, the Department of Corrections spokesman, confirmed that the license was issued by the country on 7 November, USA Today reports. State officials and Afton's family confirmed on Monday that the marriage license was granted in Kings County, California.
The licence is valid for 90 days, which means they would need another license if the wedding is postponed beyond that time.
Afton, an admirer, who moved to Corcoran from Illinois to be close to Manson is clearly very excited about the wedding.
"It's going to happen," she told the Associated Press. "I love him."
The mother of the bride, Melissa Gay Burton, 48 said that the fact that her daughter is going to marry a criminal of her father's or grandfather's age is "her business."
"I just don't like to say anything that will upset her," Melissa said. "She known how we feel."
Who is Charles Manson?
Charles Milles Manson led what became known as the Manson Family, a quasi-commune that arose in the California desert, in the late 1960s. In 1971 he was found guilty of conspiracy to murder seven people, including actress Sharon Tate.
The murders of the actress and four other people were carried out by members of the group at his instruction in Tate's house. He also ordered the murder of a married couple, Leno and Rosemary LaBianca the next day.
The musician-murderer believed in the concept of so-called "Helter Skelter", a term taken from the song by the Beatles and he believed in an impending apocalyptic race war, which he believed would be precipitated from his murders.