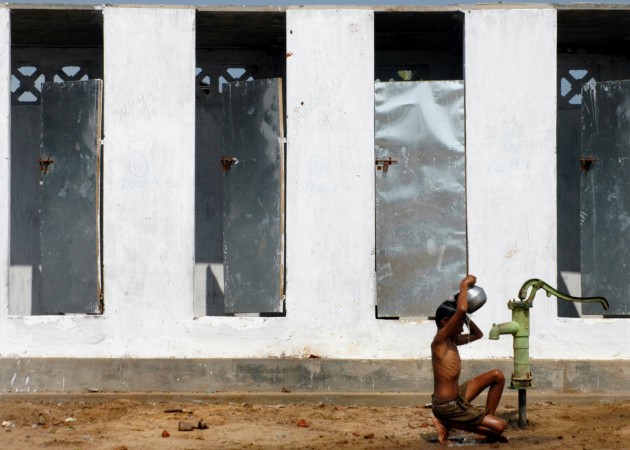 Sulabh International unveiled 108 toilets in the Katra Sadatganj village in Uttar Pradesh, on Sunday, 31 August.
"Toilets for All Homes", is a nationwide campaign of building a toilet in every household in India, especially in rural areas.
Last May, two teenage cousin girls were allegedly raped and killed in the village in Badaun when they went outside their home to relieve themselves in the fields. Later, they were found hanging from a tree in the village.
The organisation unveiled the toilet project as a tribute to the deceased girls.
Bindeshwar Pathak, founder of Sulabh International said: "I believe no woman must lose her life just because she has to go out to defecate," BBC quoted. Absence of toilets in households is the main reason for incidents of rapes and sexual assaults on women in India, Pathak said.
Pathak added that Sulabh has a plan to start a vocational training institute for the UP village to make women self-reliant.
He also added that the organisation's aim is to provide toilet to every house in India in the near future.
Prime Minister Narendra Modi in his Independence Day speech, announced that his government will end open defecation in the country.
"We are in the 21st century and however there is nevertheless no dignity for girls as they have to go out in the open to defecate. Can you imagine the quantity of problems they have to face for the reason that of this?" Modi had asked while delivering his ID speech.
The Union government started the Central Rural Sanitation Programme in 1986 to provide sanitation facilities in rural areas. Again the government launched Total Sanitation Campaign (TSC) in 1999. As per the census data in 2011, only 47 percent of households had indoor toilets, still half of India's population is deprived of toilets in their houses.
The lack of toilets affects on the health, safety, education, prosperity and dignity of 2.5 billion people world-wide, according to UN Deputy Secretary General Jan Eliasson.
While referring to the rape and murder of the teenage girls in the UP village, Eliasson said that failure to address the issue of sanitation would prove disastrous to majority of population in the world.