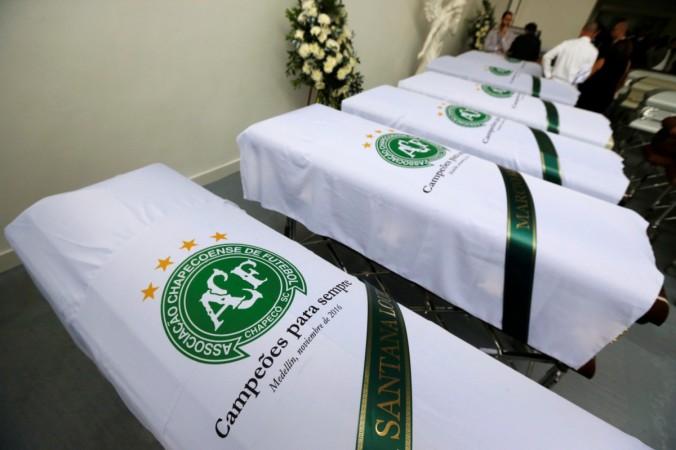 Gustavo Vargas, the Owner of LaMia Airlines, was arrested for the airline crash in Colombia which killed 71 people, including the Brazilian football team Chapecoense. The plane had run out of fuel, preliminary investigations had revealed.
Vargas, a retired air force general, was detained as part of an investigation into the crash.
Vargas had earlier said that the pilot, who was the co-owner, was responsible for the crash. The pilot had also died in the crash.
A Bolivian official, Celia Castedo, said she warned about the problem of low fuel before departure of the flight. The official is seeking sanctuary in Brazil after receiving threats and abuse. She said that she had warned the pilot, Miguel Quiroga, that the trip from Bolivia to Medellin was at the limit of the plane's maximum range.
Brazil said that the asylum process will take at least a year.
"What she has done is very serious," said Bolivian Government Minister Carlos Romero. "It's a way of escaping the judicial system." The Bolivian government said urged Brazil to not give her asylum.
The Brazilian football team was travelling to Medellin to play in the Sudamericana Cup final against Atletico Nacional. The air crash happened close to the Medellin airport on November 28 after the British-made Avro RJ85 aircraft ran out of fuel.
A leaked recording of the pilot, Miguel Quiroga, from the flight can be heard warning of a "total electric failure" and "lack of fuel".
Only six people, including a crew member, survived the crash. A refuelling stop at Cobija was ignored by the pilot. Erwin Tumuri, a crew member, said that the crew or the passengers were not warned about the electrical failure by the pilot.