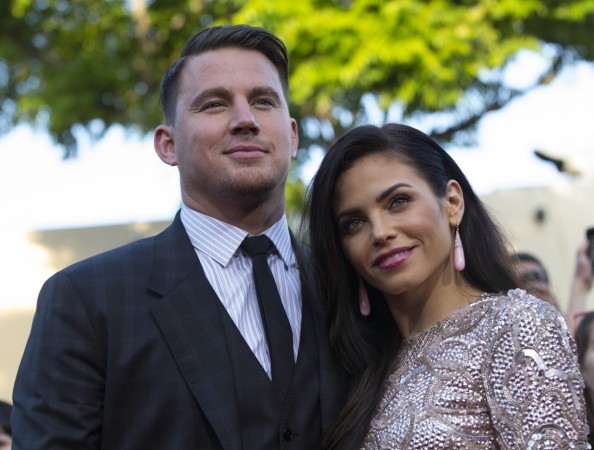 Jenna Dewan Tatum's nude photo was shared by her husband Channing Tatum on Twitter proving that the hot man has a hotter wife. It also reveals that sexy Jeena Dewan sleeps naked. The picture was shared with the caption, "Nap time = The Best Time".
Also Read: Christina Milian flashes her breasts in sheer dress at Live By Night premiere
On Sunday night, the Magic Mike actor shared a black and white picture of Dewan Tatum sleeping. In the picture Dewan is butt naked as she clutches the blanket to cover her breast. While her breasts were covered, the actress's long legs and curves show how fit the star is.
This is not the first time that the actress's nude picture has released online. Gossip Cop reports that Dewan has posed naked for the camera before. The actress was featured in Allure's annual issue featuring creative shots of celebrities nude.
The couple has been together for over ten years. They first met on the sets of Step Up where they clicked and eventually married. The two are parents to a daughter. However, this has not stopped the two from PDA.
The couple has, at many occasions, openly spoken about their chemistry and relationship. Marking Dewan's birthday, Tatum posted a long message expressing how much he loves her. In a recent interview to Cosmopolitan magazine, Dewan expressed that she has a very happy and healthy sex life. "Something about being a dancer connects you to your physical body," she said. Her confidence is evident through the picture posted. Even Tatum has also earlier spoken about how the couple enjoys different kinds of sex.
Their chemistry was evident even on the episode of Lip Sync, where the duo came together to battle against each other. Dewan was seen entertaining Tatum with a hot lap dance on one of his songs from Magic Mike XXL.