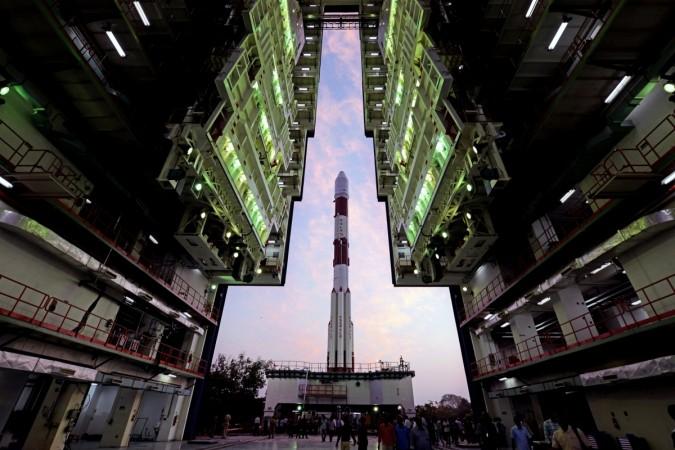 After the launch of GSAT-6A and PSLV-C41/IRNSS-1I satellites, the Indian Space Research Organization is gearing up to launch the country's second lunar mission – Chandrayaan 2 – in October. The mission, which was earlier supposed to take off in April, costs about $123 million (Rs 800 crore).
While the nation already looks up to ISRO for putting India on the space map, what has pleasantly surprised many is that the Chandrayaan-2 costs just $123 million, which is less than half of what a single space shuttle mission is worth.
The cost of NASA's space shuttle programme was pegged at $43 billion, (as per the currency and inflation rate in 2011) taking into consideration recurring and non-recurring cost. And the cost of a single space shuttle mission is said to be $450 million (about Rs 2,900 crore).
The total cost of India's lunar mission 2 is Rs 800 crore -- Rs 200 crore for the launch and Rs 600 crore for the satellite.
The Chandrayaan-2 mission also costs lesser than Hollywood's 2014 sci-fi movie "Interstellar." The budget of the Matthew McConaughey-starrer was a whopping $165 million, which is about Rs 1,062 crore.
Speaking about the cost of Chandrayaan 2, ISRO chief K Sivan told Jitendra Singh, union minister of state in the prime minister's office, that the expense would have been much higher if the mission was being launched from another country.
Chandrayaan-2 Fact File

The Chandrayaan-2 mission is said to be much more challenging than the first one.
This time the spacecraft will be carried by heavy-payload lifter GSLV Mk II, unlike the first time when the spacecraft was launched by a PSLV rocket.
The GSLV Mk II will launch the spacecraft that will weigh about 3,290kg, which includes an orbiter, a rover and a lander to the moon.
The Chandrayaan-2 is being readied at ISRO's satellite center in Bengaluru
It will carry 13 scientific instruments, which will study the moon
Over 100 scientists are said to be working on the mission.
"This cost is almost half of the cost of around Rs. 1,500 crore, which would have been otherwise incurred if the same mission had to be launched from a foreign launching site," the Press Trust of India quoted Sivan as saying. Chandrayaan 2 will be launched from the Satish Dhawan Space Centre at Sriharikota.
ISRO describes Chandrayaan-2 as a "totally indigenous mission comprising an orbiter, lander, and rover," and Singh had also earlier said that it was more powerful than NASA's Apollo missions. "Chandrayaan-2 is one of the most remarkable ISRO missions of 2018 and it will be a world event," Singh had earlier told NDTV.
He had added that the unmanned mission will add to India's credibility and competitiveness when it comes to space programmes and "packs more power than the Apollo missions by NASA."