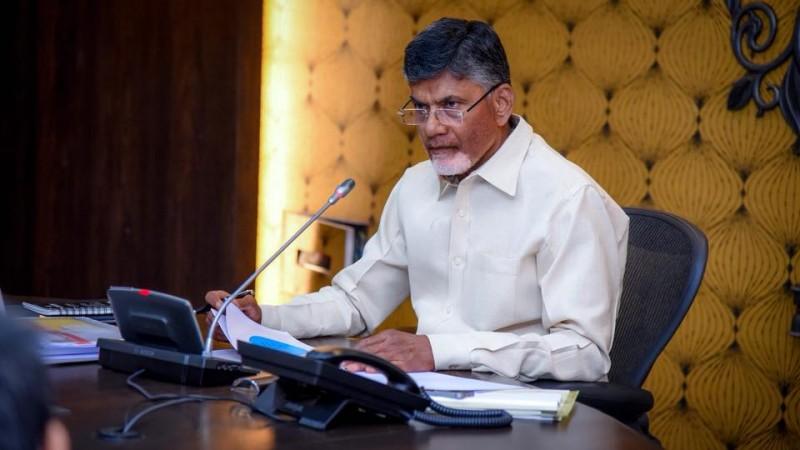 If you are the Chief Minister of Andhra Pradesh, even the Lord Balaji and his Tirumala Tirupati abode has to do your bidding and open up his gates even on his declaring the closure of his abode for a week for "cleaning operations."
Tirumala Tirupati Devasthanam, the body that runs the world's richest temple in Andhra Pradesh, had announced plans to stop entry of all pilgrims into the temple complex for once in a 12-year cleaning operation in the second week of August.
But within hours of a suggestion from Andhra Pradesh Chief Minister N Chandrababu Naidu, the TTD caved in and said that it will review the decision, in view of the strong desire of the devotees who otherwise would have missed a chance to call on the lord.
The Chief Minister had advised the temple authorities to allow a limited number of devotees to visit the sanctum sanctorum for prayers as against its announced decision to halt all movement into the temple complex atop a mountain.
TTD Executive Officer Anil Kumar Singh told media persons in Tirupati on Tuesday that TTD will not go ahead unilaterally and take the view of devotees on the whole thing. He, however, justified the decision to close the temple for devotees during the cleaning ritual was only taken to save devotees for the inconvenience. "We will take a final decision on whether to allow devotees during the rituals at the next TTD board meeting on July 24. From now and then, we will take the opinion and views of devotees and experts. "
It was at a similar board meeting earlier this month, the TTD announced that the temple will be closed for a week from August 9 to August 17 to observe the Astabandhana Balalaya Mahasamprokshanam, a cleansing ritual that is performed every 12 years.
But now the TTD is thinking of allowing devotees to visit the sanctum sanctorum for three to four hours in a day, during which some 25,000 to 30,000 pilgrims can visit the temple every day.
Interestingly, political parties in Andhra Pradesh saw a sinister design in the closure of temple for one week, which has never happened in the past. There was widespread criticism of the TTD move, which some alleged was being done only to loot the temple of its treasures by the ruling dispensation.
Critics had pointed out that even 12 years ago in 2006, the TTD had allowed visitors for three hours in a day during the Ashtabandhana Balalaya Mahasamprokshanam.