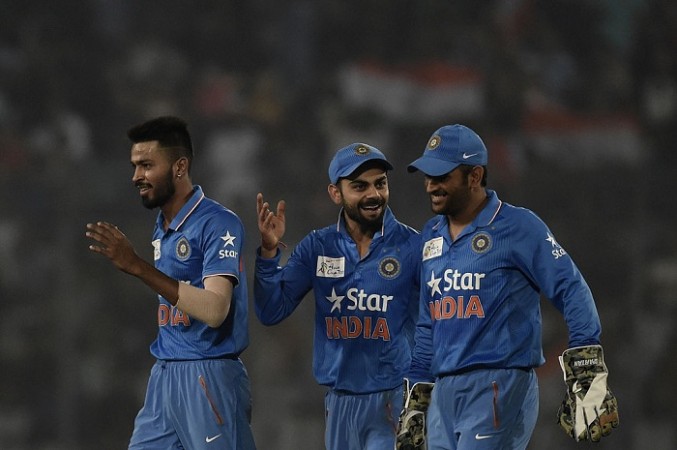 India are one of the favourites for the upcoming Champions Trophy, which is set to start on Thursday. With the eight elite teams competing for the ICC event, Virat Kohli and his men will have to excel and play consistent cricket to win the title.
Kohli, who took over India's ODI captaincy from MS Dhoni earlier in the year, will be leading the Men in Blue for the first time in a multi-team ICC event of such stature. One may have been surprised when Dhoni decided to resign from the captaincy post, but he did the same when he called it quits from Test cricket in 2014 during the tour of Australia.
You can never guess what he is upto, and the same can be said while he is on the field. He has a wise cricketing brain, and his decisions are spot on during a cricket match. It is such things along with his cool head, which has helped India win some major titles under his captaincy including World T20 in 2007, Champions Trophy (2013) and ICC Cricket World Cup (2015).
India's current skipper Kohli, who has proved his credentials as a wonderful Test captain, should be pleased that he has Dhoni at his disposal as the Jharkhand man has already won all the prestigious ICC titles during his reign. Every match, Kohli will be learning so much from Dhoni, which can ultimately help him become one of the best captains.
Though Kohli might be the official captain of the Indian team, one has seen Kohli walk upto Dhoni for suggestion and ideas. There is a mutual respect as Kohli gives ears to whatever Dhoni has to say. The two have always gelled together on the field.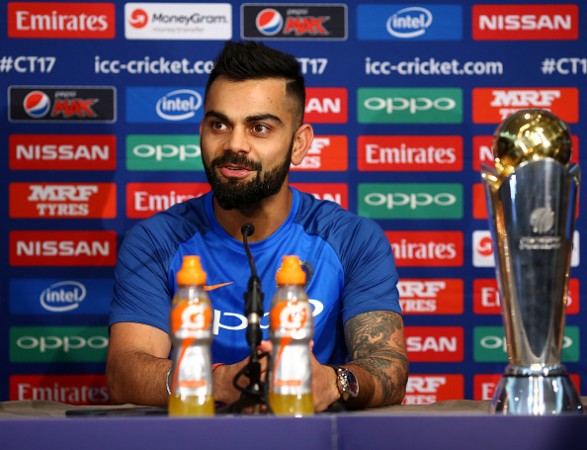 The India-England ODI series might have been the first time Dhoni played under Kohli in coloured uniforms, but from that day itself, Dhoni has always passed some valuable inputs on the field. In the recent warm-up game against New Zealand on Sunday, it was Dhoni, who was also involved in team talks in the team huddle. Once again, he was seen passing inputs as well.
Nothing is going to change for the two players during the ICC event and the exchange of information in the Champions Trophy could be pure gold. Kohli will, for sure, be seen in constant discussion with Dhoni for field changes and many other strategic things. It may not necessarily be the case of Kohli walking to Dhoni for inputs, but also vice versa.
Kohli will need all the help on the field from Dhoni during the upcoming competition, where India are pooled alongside Pakistan, Sri Lanka and South Africa. If India are to defend their Champions Trophy crown, Dhoni-Kohli partnership has to flourish in England.