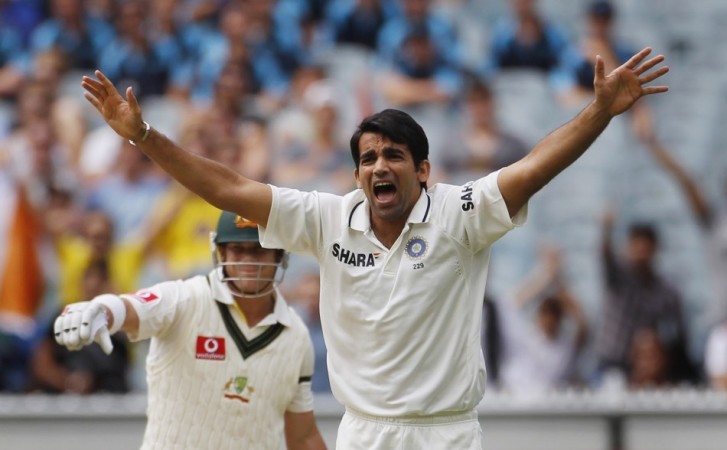 Zaheer Khan, who is inching closer to making a return to the cricket field, is now hoping to make a comeback with the Mumbai Indians in the Champions League T20 tournament, starting 13 September.
The left-arm pacer had missed the 2014 Indian Premier League (IPL) season, after picking up an injury. He is currently undergoing rehabilitation, after suffering a tendon damage, and is now just days away from making a full recovery.
"That's the tournament that's happening at the time when I am hoping to be match fit," Zaheer said. "If it was a Ranji game, I would have used that. It's all about the available platform. In 2006, it was off-season in India and I went to play county cricket. Moreover, I will only play CLT20 if I am fully ready."
Meanwhile, Zaheer has been pretty impressed with the performance of Indian seamers against England. The 35-year-old insisted hitting the right areas in the English conditions is very important and added that Bhuvneshwar Kumar is doing just that.
"It was good to see Bhuvneshwar hit the right length. In English conditions, as bowlers, you always have a chance of picking wickets if you hit the correct areas and that's what Bhuvi has done."
Ishant Sharma is spearheading India's pace attack in the absence of Zaheer in the England tour, and the veteran seamer is quite pleased with the way the Delhi star has filled the void.
Ishant has taken 10 wickets in two Tests so far, including a match-winning performance of seven for 74 in the second match at Lord's. He, however, is missing the third Test at Southampton because of an injury.
"Ishant, you know, has been around for a long time and it was high time that he stepped up," the left-arm pacer said. "I am happy that he has taken the added responsibility and is being the leader of the pack. I am sure he would have told himself that it's time rise to the occasion."
The lanky pacer delivered a breathtaking spell on the final day of the second Test to dismiss five batsmen inside eight overs by tempting them to play short balls. And Zaheer insisted he is not surprised by how Ishant bounced the English batsmen out in the second Test.
"He is a tall bowler and a bouncer should be his go-to ball. You look at all the tall bowlers in history and they would have used the short ball to good effect. As a tall fast-bowler he should be open to that idea."