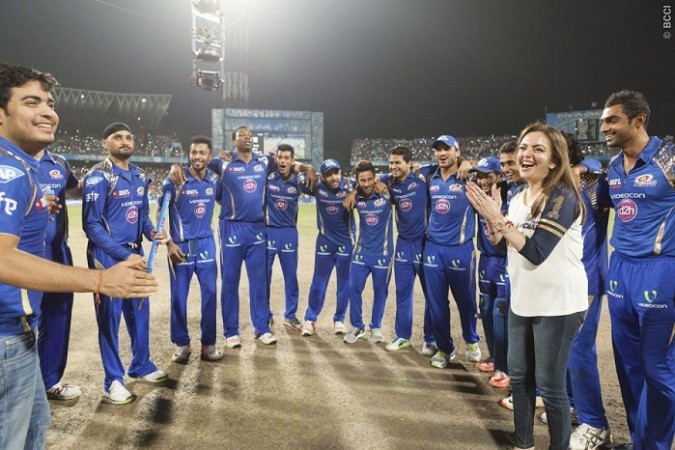 BCCI secretary Anurag Thakur had dropped hints a few months ago about the possibility of scrapping the Champions League T20 (CLT20) as the competition failed to attract viewers. On Wednesday, the Governing Council of the Champions League T20 officially confirmed that the six-season-old competition has been scrapped.
The Champions League T20 has been in existence since 2009 and the competition had witnessed T20 teams from South Africa, Australia, England, West Indies and other cricket nations sending their domestic T20 champion sides to participate in the competition.
It had been reported that the BCCI were keen on discontinuing the Champions League T20, but required the permission of Cricket Australia and Cricket South Africa, the two other founding partners of the Champions League T20.
"This has been a difficult decision as the Champions League T20 provided added context to a number of domestic Twenty 20 competitions around the world such as the IPL in India, Big Bash League in Australia and South Africa's Ram Slam T20," Anurag Thakur said in a media release.
"It was a fantastic platform for players from around the world to showcase their talent and the participating teams thoroughly enjoyed the experience over the last six seasons.
"Unfortunately, off the field, Champions League T20 wasn't sustaining the interest of the fans as we had hoped," added Thakur.
To be fair, the CLT20 matches could not fill stadiums where the contests were held, hence the interest among the sponsors also failed, eventually resulting in the painful decision to scrap the tournament.
Chennai Super Kings and Mumbai Indians were the two most successful teams in the competition. Super Kings won it in 2010 and 2014, while Mumbai Indians triumphed in 2011 and 2013.
Teams from Australia such as New South Wales and Sydney Sixers also won the tournament in 2009 and 2012 respectively.
Ironically, the scrapping of the competition comes at a time when the Indian Premier League has once come under scrutiny following Justice Lodha Committee's verdict on Tuesday, which suspended Chennai Super Kings and Rajasthan Royals for two years for indulging in betting.