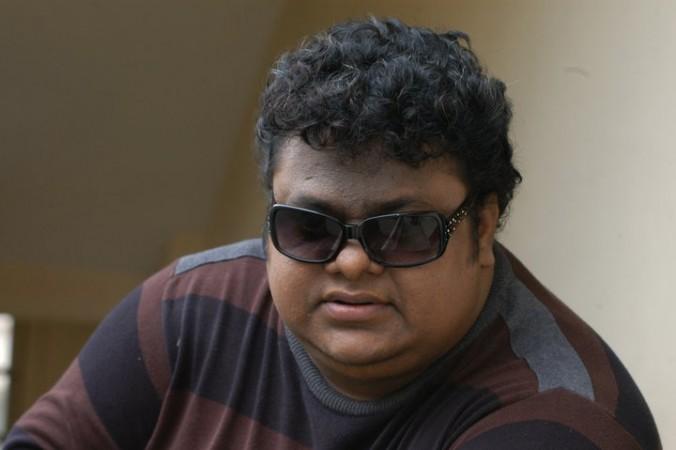 Ace musician Chakri, who died of a heart attack on 15 December, is one of the most popular music directors of South India. Having started his career as composer at the age of 25, he scored music for over 85 movies and won several awards for his wonderful work.
The 40-year-old composed several chartbuster songs in a career spanning 15 years. He had huge fan-following not only in Andhra Pradesh and Telangana, but also across the globe. His untimely death has shocked all his fans, who are left heart broken.
Soon after the news of Chakri's death broke out, many of his fans took to Twitter and expressed their shock and sadness at his demise. They offered prayers to his departed soul and condolences to his bereaved family members.
Here are some comments of shocked and sadden fans of Chakri:
Srikanth
#Chakri started off his career by giving stage shows with his music band in Warangal district at marriages and other events. #Chakri with his talent and hard work became a success in Telugu film industry. He gave many melodious and foot tapping numbers.
Mahesh S Koneru
Music director Chakri has passed away today.. Heart Attack Chakri was just 40 years old.. Had some memorable hits in his career.. RIP
Laxman Anishetty
Rest in Peace Chakri. Itlu Sravani Subramanyam, Idiot, ANNOTA, Satyam,, Desamuduru and Jai Bolo Telangana Songs Super untayi Malli Kuyave,Neeve Neeve, Ninne Ninne and Podustunna poddu - My Fav songs #Chakri
Priya Reddy
Dont know why these are happening... :( another major loss to TFI..great musician #Chakri garu passed away..RIP.. :(
Nani Tarak
Whole @TFI Will be ever grateful to #Chakri sir for giving us a Anthem Song 'కృష్ణానగరే మామా' @TarakAbimani
Srikanth Yalavarthi
#Chakri will be remembered for some exemplary albums in the early days of his career like ISS, Idiot, Satyam, Devadasu, ANOTA & Desamuduru
MounikRaj
#Horrible news to hear that our music director #CHAKRI sir is no more Soo sad to hear ...................... :( #RIP...
Raj
Very sad to hear the news about Chakri , I was fortunate enough to listen to his beautiful tunes in #AVIP, RIP #CHAKRI
Aravindraj Desai
#chakri Telugu music director, well known for his #simha #idiot #deshamuduru movies, passed away.. Loved his music always.. May his soul RIP
Venkat Ram
RIP CHAKRI... FOR TOLLYWOOD FORTUNE IS SO BAD IN 2014 ....MISSING GREAT ONES ONE BY ONE.... #CHAKRI
Bhajan Laal
So sad to hear thr tragic demise of Music Director #Chakri Garu. R. I. P. Neeve Neeve is my favourite.
RSK Rao
Saddest part endante..While most of the #Chakri songs are still rocking but he was not properly recognized by the SO CALLED Govts.. :( :( 'Neeve Neeve Nenanta...Neeve leka nene lenanta..." from ANOT...V never forget U..#Chakri sir.. :( :( RIP
Mahesh
RIP #chakri .. You have given wonderful music and memorable songs that will live forever
Nishchitha
Oh..Music Director #Chakri..no more.. Very sad news. Many beautiful melodies.. miss his music.. Rest in Peace #Chakri sir !!
Aroon Rathore
Very Very Sad News RIP Tollywood Music Director #Chakri Garu Deepest Condolence To His Family :'( :(
Hemanth
Sad news in the morning. RIP #Chakri garu. You & your tunes will stay forever.
VamsiKaka
Not many ppl know about Chakri's generous donations for noble causes. TFI lost a wonderful, friendly n a kind-hearted technician :(