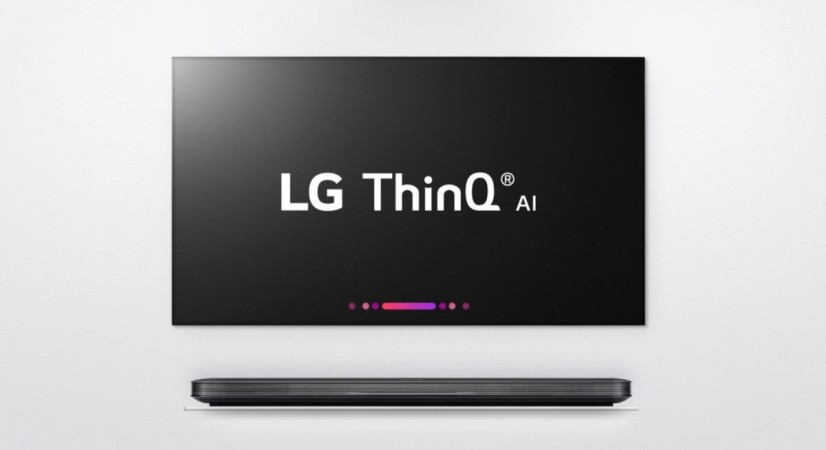 After announcing the benchmark-setting 8K OLED TV, South Korean technology major, LG is now geared up to showcase an Artificial Intelligence (AI)-based ThinQ television series at the upcoming Consumer Electronics Show (CES) 2018 (January 9-12), Las Vegas.
LG's new-age ThinQ smart TV series will be powered by the company's proprietary α (Alpha) 9 series processor and come in OLED and Ultra HD variants.
LG ThinQ boasts Natural Language Processing (NLP) to deliver intelligent voice-activated control and connectivity based on LG's own deep learning technology, DeepThinQ.
Backed by sophisticated technology, viewers can quickly connect to gaming consoles and external soundbars. Most importantly, they can also search for information, images or videos featuring specific content by vocal commands through the TV's remote control similar to Amazon FireTV, such as "show me all the movies this actor has starred in" or "show me yoga videos".
LG TVs with ThinQ AI supports services based on Electronic Program Guide (EPG) to deliver information in real time or change to a channel that offers the content requested.
Also read-- CES 2018: Watching movies on television will never be the same with the advent of LG's 88-inch 8K OLED TV
Users can ask the TV to "search for the soundtrack of this movie" or "turn off the TV when this program is over" without repeating the name of the program or entering a specific time.
ThinQ owners will also be able to communicate with other smart devices in the home via voice commands on TV remote. Robotic vacuum cleaners, air conditioners, air purifiers, smart lights, smart speakers and many other devices can connect to the TV via Wi-Fi or Bluetooth.
LG adds that customers in select countries will be able to utilise the Google Assistant to control smart home devices such as lights or activate third-party services.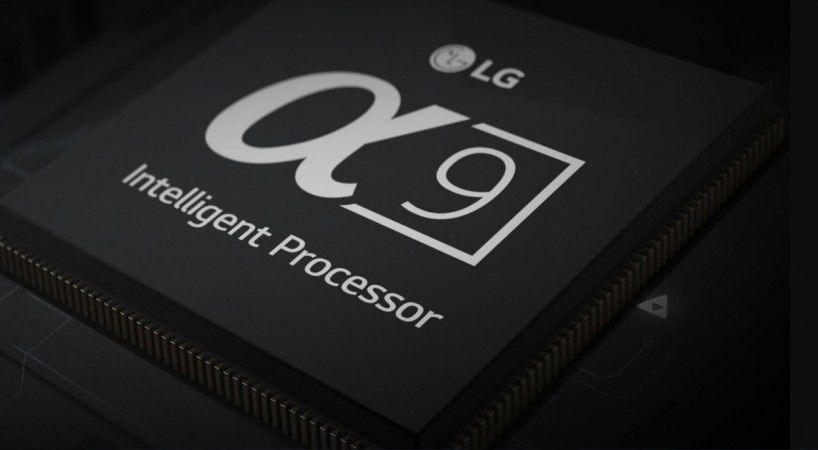 Furthermore, LG ThinQ is powered by its latest proprietary α (Alpha) 9 intelligent processor, which promises to offer true-to-life images with vivid colours, sharpness and depth than rival brands.
A core innovative element of the α (Alpha) 9 is the four-step process of noise reduction, which boasts twice as many steps compared to conventional techniques. This algorithm allows for greater finesse in noise reduction, improving the clarity of images affected by distracting artefacts and enabling more effective rendering of smooth gradations, LG claims.
The α (Alpha) 9 processor also improves colour performance, as it comes with advanced mapping capabilities that make colours look closer to the original content. The improved colour correction algorithm allows for more natural colours by expanding the reference colour coordinates seven-fold compared to before.
LG claims that α (Alpha) 9 supports high frame rate (HFR) for producing smoother and clearer motion images at 120 frames per second for better rendering of fast-action content such as sports and action movies.
With such internal hardware, 2018-series LG OLED TVs will be able to display any content even HDR (High Dynamic Range), 4K and even 8K quality for a truly rich viewing experience.
"LG is continually seeking to innovate in home entertainment and LG ThinQ along with the α (Alpha) 9 processor will deliver a TV viewing experience that is unrivalled in the industry," Brian Kwon, president of LG's Home Entertainment Company, said in a statement.
As of now, there is no word on price and the region-specific availability of the new ThinQ TV series, but the company is expected to announce more details at LG booth in the upcoming Consumer Electronics Show (CES) 2018 (January 9-12), Las Vegas.
Stay tuned. Follow us @IBTimesIN_Tech on Twitter for the latest news on CES 2018 and technology.