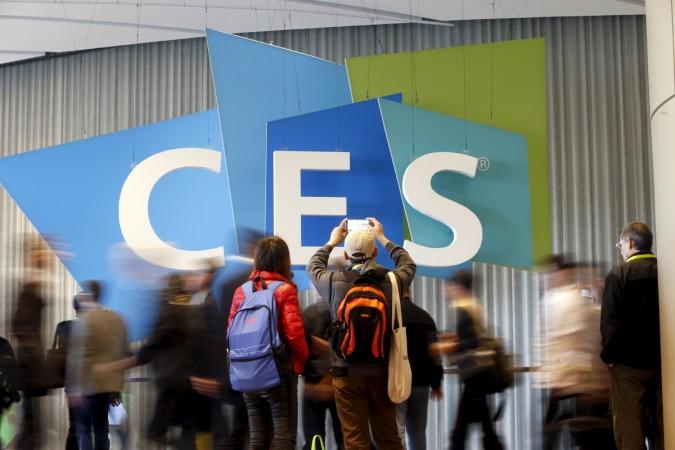 The world's biggest technology show is fast approaching with a slew of devices all set for their first outing. Consumer Electronics Show (CES) 2017 in Las Vegas from January 5 through January 8 is going to be an exciting event for gadgets and gizmo lovers.
Read: CES 2017 Las Vegas: We can't wait to see these cool gadgets at the show
CES 2017 will officially kick off on Tuesday, January 3. This year's CES also marks the event's 50th anniversary, where hundreds and thousands of exhibitors and attendees will witness the future of tech.
This year's CES is all set to outdo last year's show with some uber-cool stuff taking the shelf space. Let's take a look at the biggest announcements that will mark the world's biggest tech show in 2017.
Artificial Intelligence
We all need assistants to make our life simpler and artificial intelligence or AI can really make a difference. We have already witnessed AI devices, ranging from smartphones to smart homes, making life simpler. The next logical step will be in the direction of consolidating the compatibility for a deeper reach.
Keep an eye out for Apple's Siri, Google Assistant, Amazon's Alexa and Microsoft's Cortana in 2017. Though, the spotlight will be on Samsung's own AI after its recent acquisition, Viv.
Virtual Reality gets real
CES offers a glimpse of future, but also focuses on the existing technology with potential for growth. HTC, Sony, Facebook, Huawei and several other third party companies will demonstrate their new VR headsets at the show.
Fove, one of the startups, will showcase its VR headset with eye-tracking capabilities, which will allow gamers to control action by shifting gaze.
Forget 4G, it's time for 5G
All the technological advances mean nothing without connectivity. So don't be surprised to see the future of connectivity, 5G, supersede the existing 4G technology. With the increase in connected devices, improved connectivity has become a utility than a luxury.
Even though the 4G LTE hasn't hit its peak, it would be interesting to see how 5G will define the future of connectivity.
A remarkable feat for automobile industry
We have the North American International Auto Show next month, but car makers are not going to give CES 2017 a miss. Watch out for more self-driving and electric cars at the upcoming tech event.
Fiat Chrysler, Faraday Future, BMW, Nissan, Toyota, Ford and Hyundai are some of the brands to look forward to at the upcoming tech event.
Robots at your service
If you are thinking you might bump into some of the tiny walking-and-talking bots at the event, then you have underestimated the extent of the robotics industry. There will be several robot gadgets such as a vacuum cleaner, which will double up as a security camera and an air purifier (Unibot), an iPad-headed robot called Cutii, clothes folding robots among others.
It will be interesting to see how companies and startups will explore the limits of robotics engineering.
Wearables aren't.. um.. dead?
You may have stopped using your fitness gear or smartwatches, but the industry is far from dead. The wearables did witness a slow year in 2016, but CES 2017 is likely to rekindle some interest among consumers this year.
Wearables such as Sandfox smartwatch with built-in AI, GPS, cameras etc, Ava- which alert women when they are most fertile- are among the few showstoppers. Spinali Design will showcase their new smart jeans that will help wearers with navigation without looking at the screen.
So, watch out for some of the biggest changes in the wearable industry, especially from startups, at the CES 2017 show.
Televisions, of course
Television are never out of trend. CES 2017 will be no different and brands will demonstrate their latest innovations in the television space. Samsung, Sony, LG, and many other brands will showcase LCD-based tech such as quantum dot, higher resolution display panels, foldable displays, built-in entertainment tech like Roku and Chromecast and much more.
Homes will get smarter
Smart homes are no longer restricted to a conceptual space, and we've actually seen a lot of implementation of late. Although it remains to be one of the niche categories, a simpler ecosystem and affordability will drive towards adoptability. But the smart home gadgets haven't been close to innovation peak and CES 2017 will serve as a great platform to showcase some of the finest works of art.
For instance, UK based startup called Smarter Applications will showcase Fridgecam to help track the stock inside a refrigerator from outside. Internet of Things also holds a lot of potential.