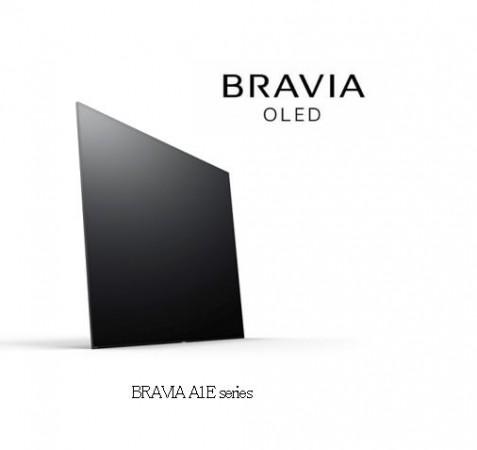 Sony has come out with a new OLED television whose USP is not its high-end nature, but the fact that the TV is speakerless and uses vibrations on its display to emit audio directly from the screen. By virtue of the speakerless technology, the television does not feature a stand and comes with a very thin outer form factor.
Sony states that this TV (unveiled at the ongoing CES 2017) has been built around the Acoustic Surface technology, which has aided complete elimination of speakers from the device. These new TV sets fall under the ambit of Sony's Bravia A1E series that also incorporate a 4K HDR processor.
With physical speakers completely eliminated, Sony's Bravia A1E TVs output both picture and sound from the same medium.
"Because sound is emitted from the screen, the picture and sound become as one, heightening the reality of the visuals before you. Moreover, you can enjoy an ideal viewing experience from anywhere in your living room, thanks to the combination of the OLED panel, with its wide viewing angle, and the Acoustic Surface technology which fuses together image and sound," states Sony in an official blog post.
As far as the release of the Sony A1E speakerless TVs are concerned, the devices are said to start shipping during late 2017. Cost of these smart OLED televisions are said to be anywhere between $3000 and $4000. Other details with respect to Sony's A1E televisions are yet to surface; but what is known is the fact that the TVs would measure a minimum of 77-inches.
A summary of the reported key technical specifications of LG A1E speakerless OLED televisions:
77-inch display size
Acoustic Surface technology that eliminate the conventional speakers
Android TV operating platform
HDR compatibility.