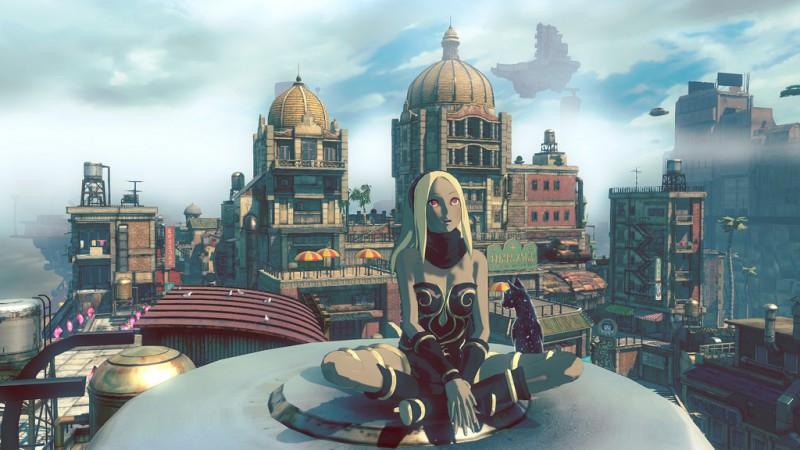 The much expected Gravity Rush 2 is now available as a demo for PS4 consoles across the world, thus putting to rest months of speculation with regard to the game being released. The newest demo is a clear indicator of the public version of Gravity Rush 2 seeding imminently for PS4 owners.
The USP of the latest Gravity Rush 2 demo edition is that it can be played for free. Gamers can check out the demo at the PlayStation store and download the installation file to run the game on their PS4 devices.
As far as new features are concerned, Gravity Rush 2 demo offers two distinct paths custom-made for new gamers, and for gamers who are already familiar with Kat's (protagonist) exploits and powers. The full public version of Gravity Rush 2 is slated for release very early in 2017.
Check out the official animated trailer of Gravity Rush 2 here:
"Several of our PlayStation fans have told me they've been itching to get a taste of Kat's new adventure before the New Year, so I'm happy to announce that the Gravity Rush 2 Demo will be available to download from PlayStation Store starting December 22," stated Sony in an official blog post.
Battlefield 1 Giant Shadow DLC now live for PS4
If you are playing Battlefield 1, you could have experienced offline servers with disruptions lasting up to an hour. Now, the exact reason behind such a sudden development has come to light, and this has everything to do with the new Giant Shadow map.
Giant Shadow, for Battlefield 1 gamers, is seeding uniformly across the world now. Going by social forums, Battlefield 1 servers for PS4 gamers are now online.