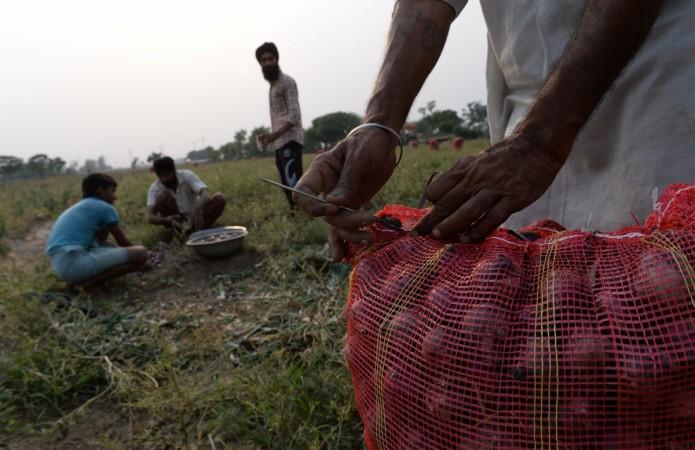 As the prices of the basic kitchen staple inflate, the Union Ministry of Commerce and Industry on Sunday, September 29, placed an official ban on the export of all varieties of onions with immediate effect.
"Export policy of Onion is amended from free to prohibit till further orders. Hence, the export of all varieties of onions is prohibited with immediate effect," read a government notification.
Principal Spokesperson of Government of India Sitanshu Kar tweeted, "Centre prohibits export of all varieties of #onions with immediate effect."
The onion prices have skyrocketed due to the high demand and minimum supply following months of incessant rainfall and floods in Maharashtra and Karnataka, where onions are produced. The Directorate General of Foreign Trade (DGFT) had imposed a minimum export price (MEP) of USD 850 per tonne on September 13 to curb shipments and to help bring down the price hike.
The onion prices have crossed Rs 80 at several places, including the national capital where it is being sold between Rs 70-80 per kg. According to reports, Centre is discharging 50,000 tonnes of buffer stock of onion across the nation as a relief to the consumers.
Delhi's Mother Dairy, National Agricultural Cooperative Marketing Federation of India Ltd.(NAFED) and National Cooperative Consumers Federation of India Limited (NCCF) are selling this stock at a subsidised rate of Rs 23.90 per kg.
Earlier the Food and Consumer Affairs Minister Ram Vilas Paswan had said that the price hike is a temporary phase as every year the government faces this situation in three main perishable commodities that are potato, onion and tomato. "This year, it is an onion. However, we have enough supply in our buffer," he had said.