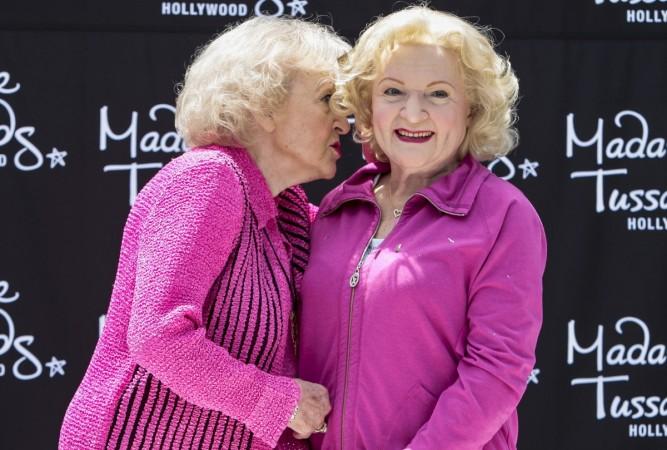 Following the news of the death of Debbie Reynolds, Carrie Fisher and George Michael, a man is doing everything he can to protect television actress Betty White from the curse of 2016.
Also read: Debbie Reynolds, mother of Carrie Fisher, dies a day after daughter's death
Demetrios Hrysikos, a resident of Spartanburg, South Carolina, has launched a GoFundMe page to "help protect Betty White from 2016". The fan launched the campaign hours after the death of Star Wars actress Carrie Fisher on Tuesday.
"Help 2016 catch these hands if it goes anywhere near Betty White! If she's okay with it I will fly to where ever Betty White is and keep her safe till January 1, 2017," Hrysikos wrote on the page. "We need new artists to carry the mantel of all the great ones we lost this year so keep sharing and donating to ensure a better 2017 for the arts."
White, 94, has been a target of several death hoaxes this year. CNN reported that the actress, well known for her roles in TV shows like The Golden Girls and Hot in Cleveland, and movies such as The Proposal, is alive, doing well and is enjoying her vacation. "Betty and I have a deal. That she will live until at least 100. As I have booked her to work and Betty's word is Golden," Jeff Witjas, her representative, was quoted as saying.
Hrysikos' page has already started receiving donations, the Money website reported. People have donated up to $100 each to the mission to protect White from the threat of 2016. The campaign had raised $2,146 until Wednesday morning.
While the collection made through Hrysikos' page would be donated to White to keep her health from deteriorating in case she falls sick, White's representative suggested that it should be given to charity.